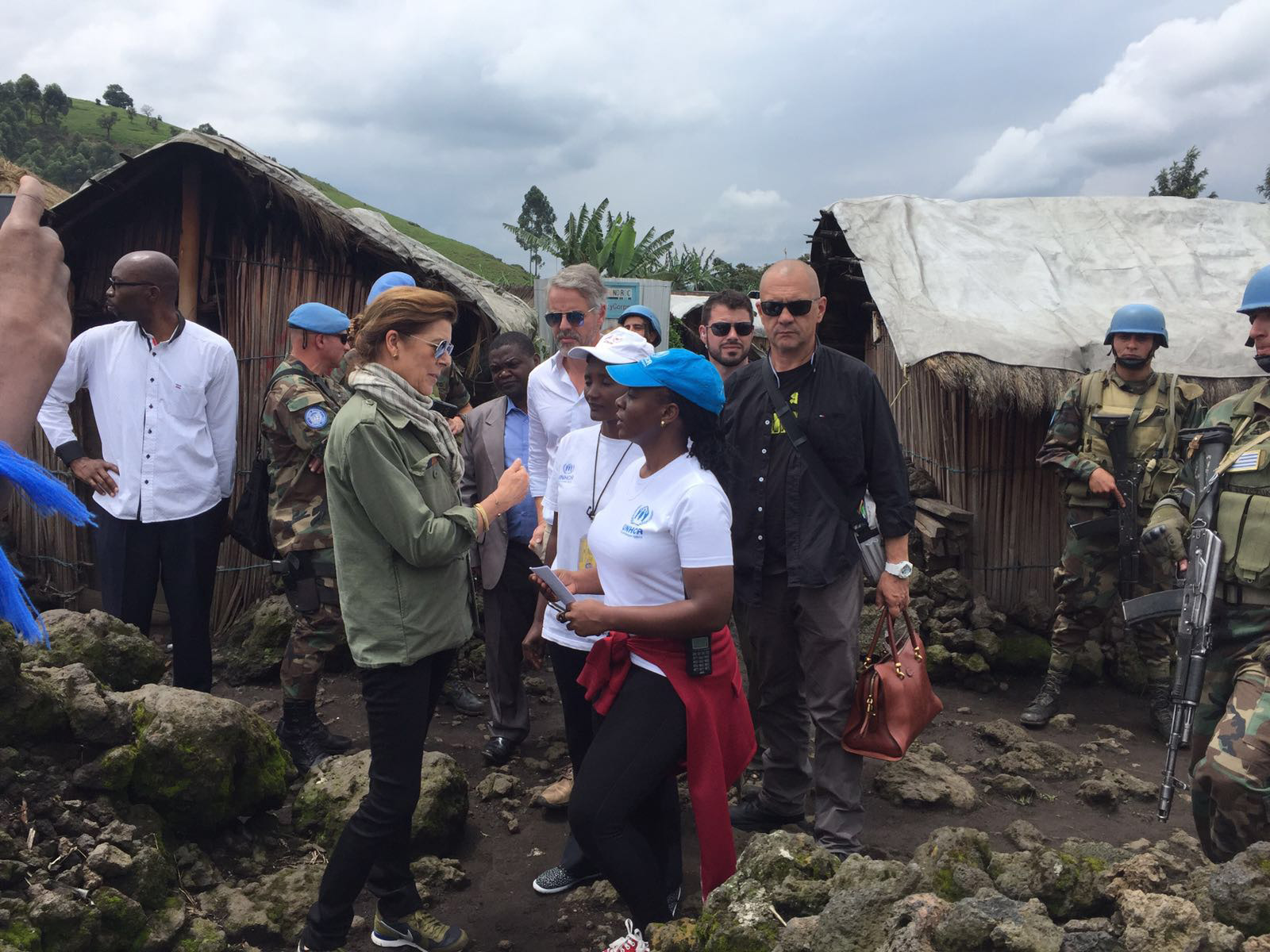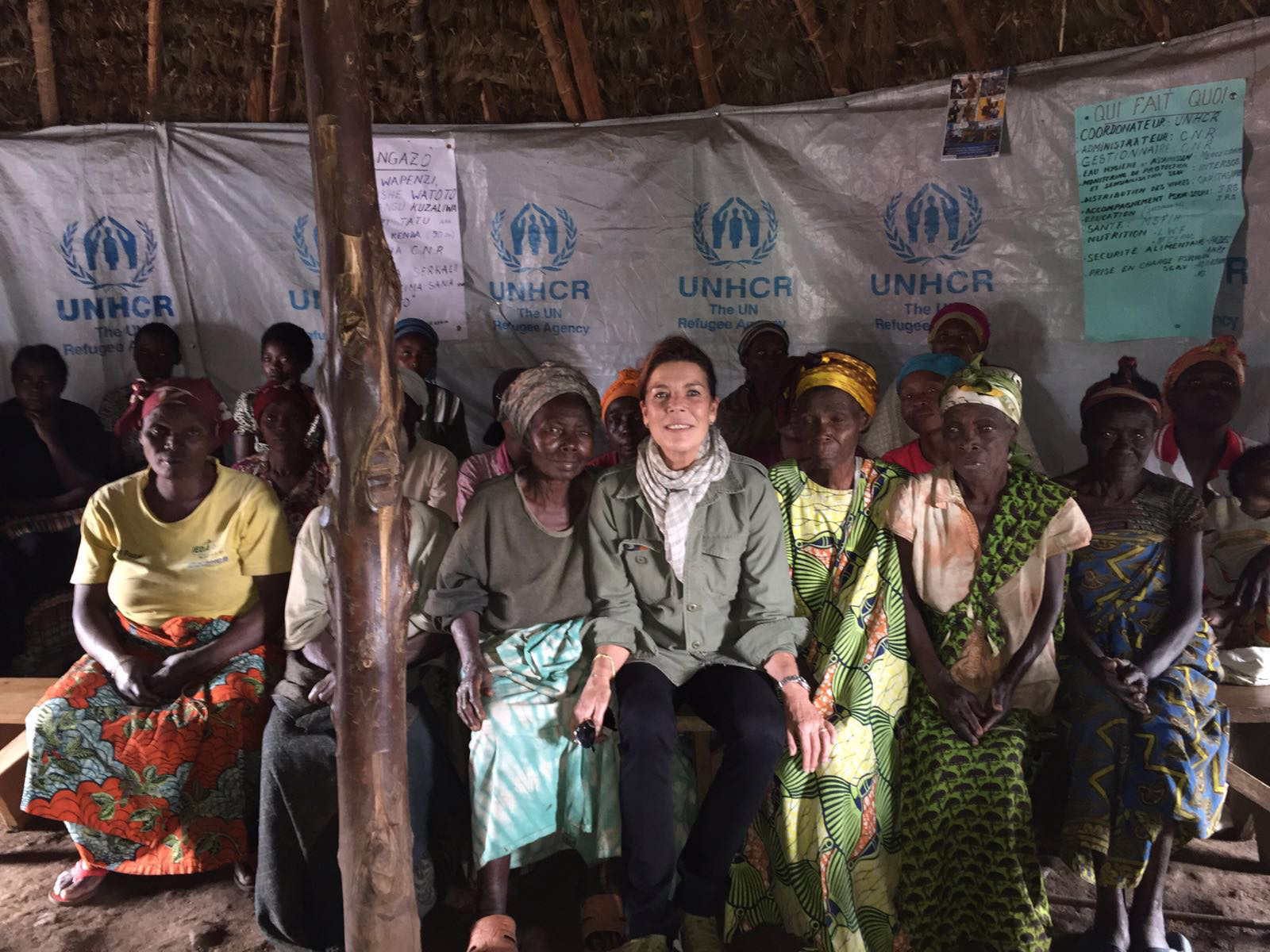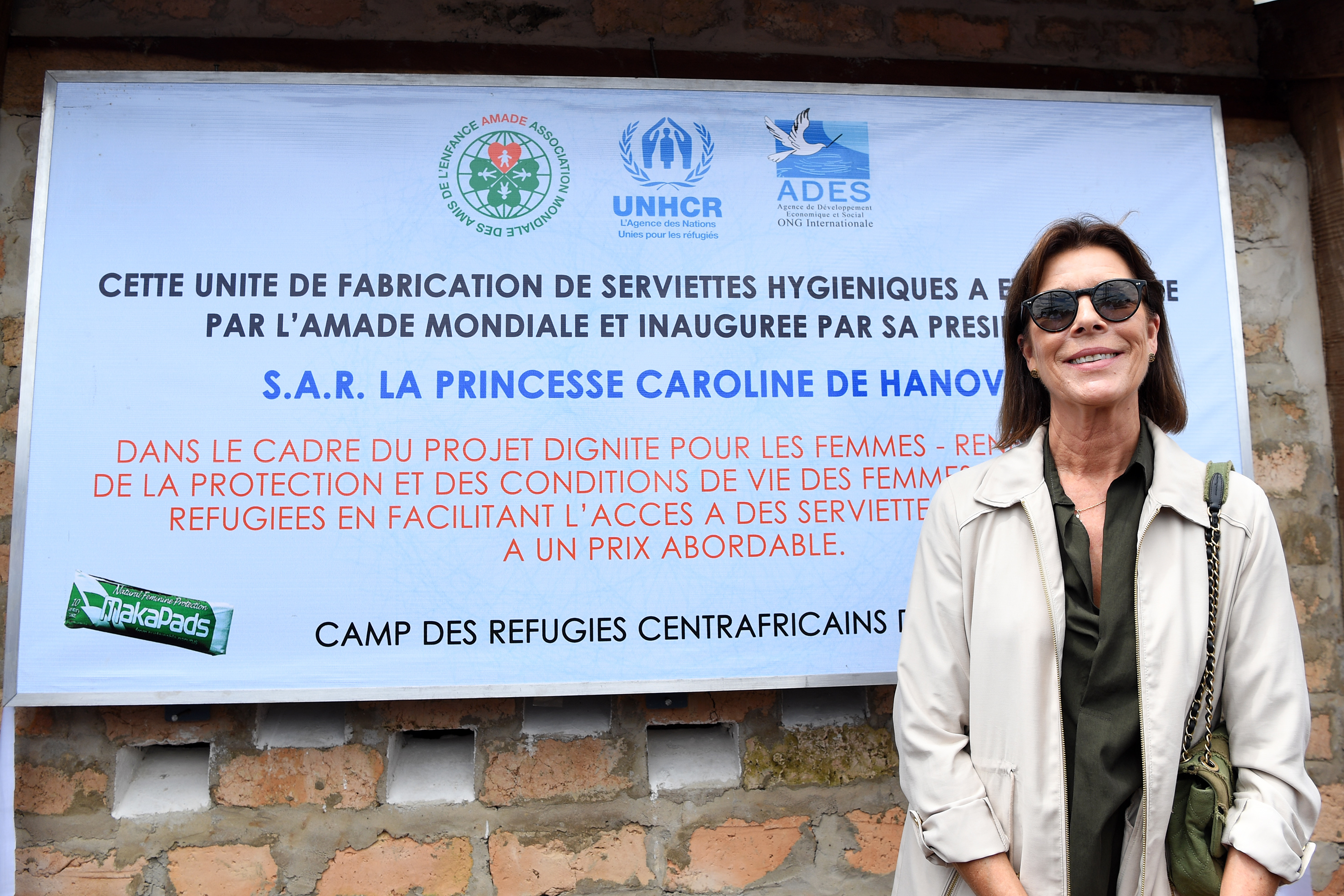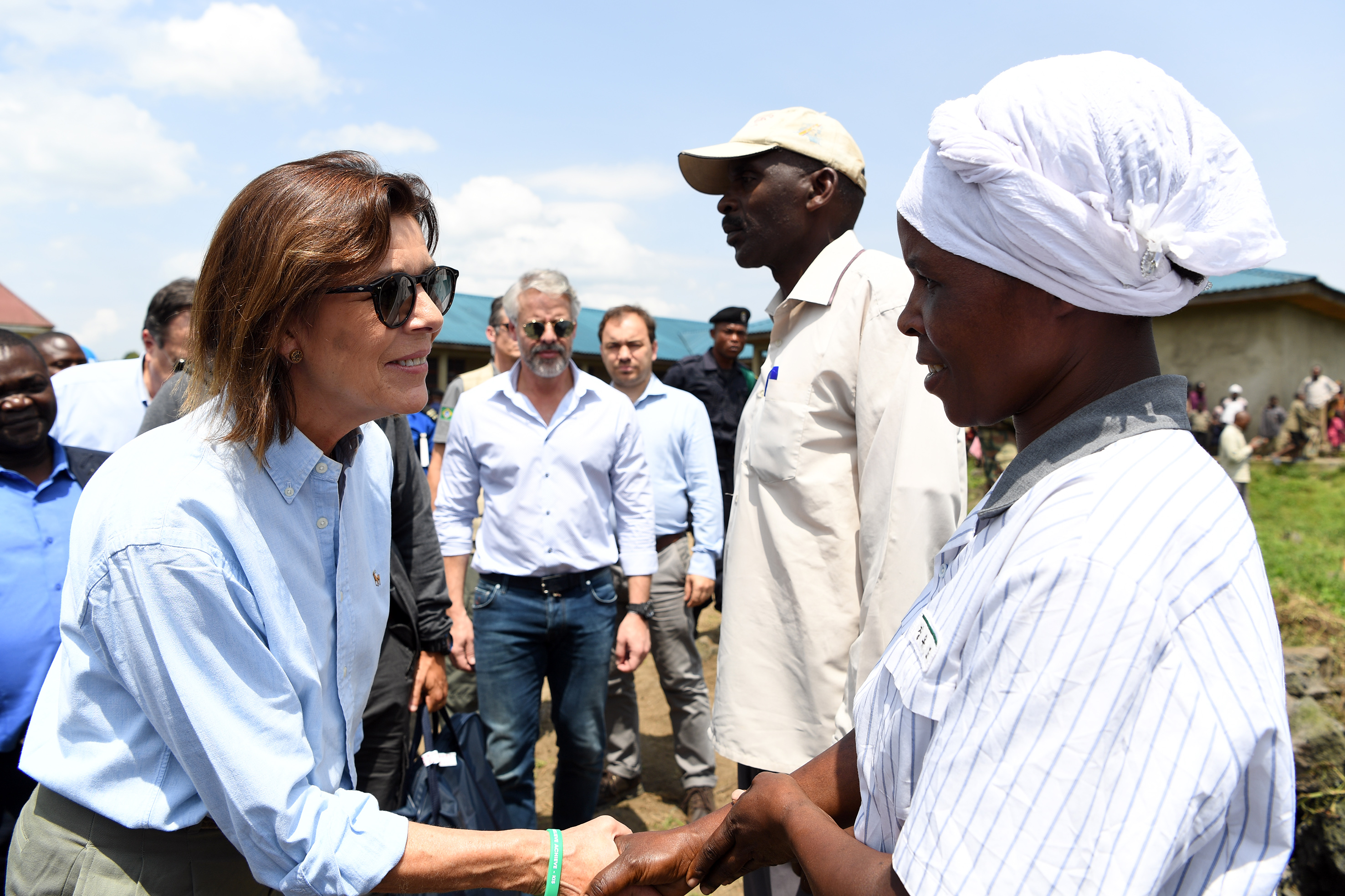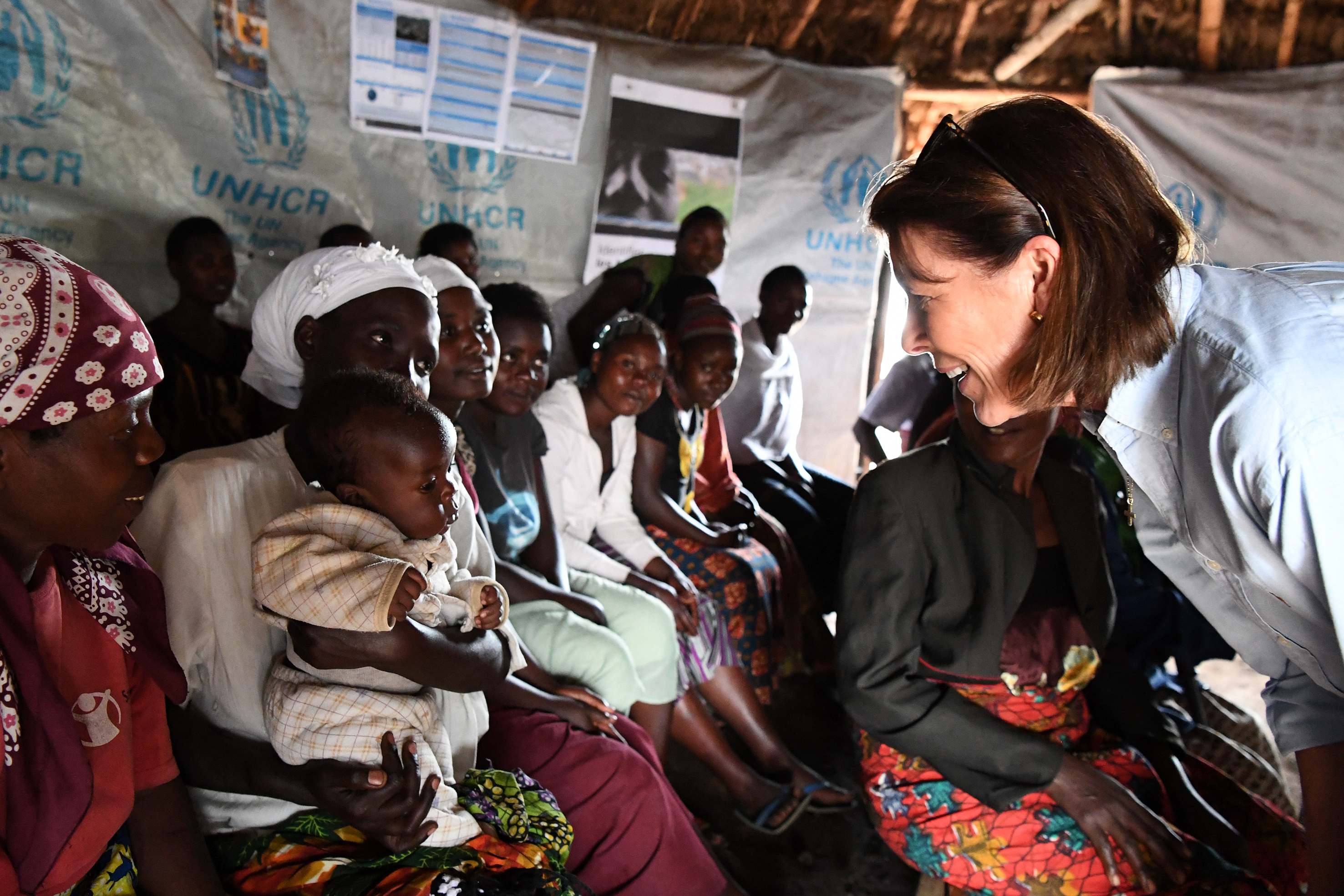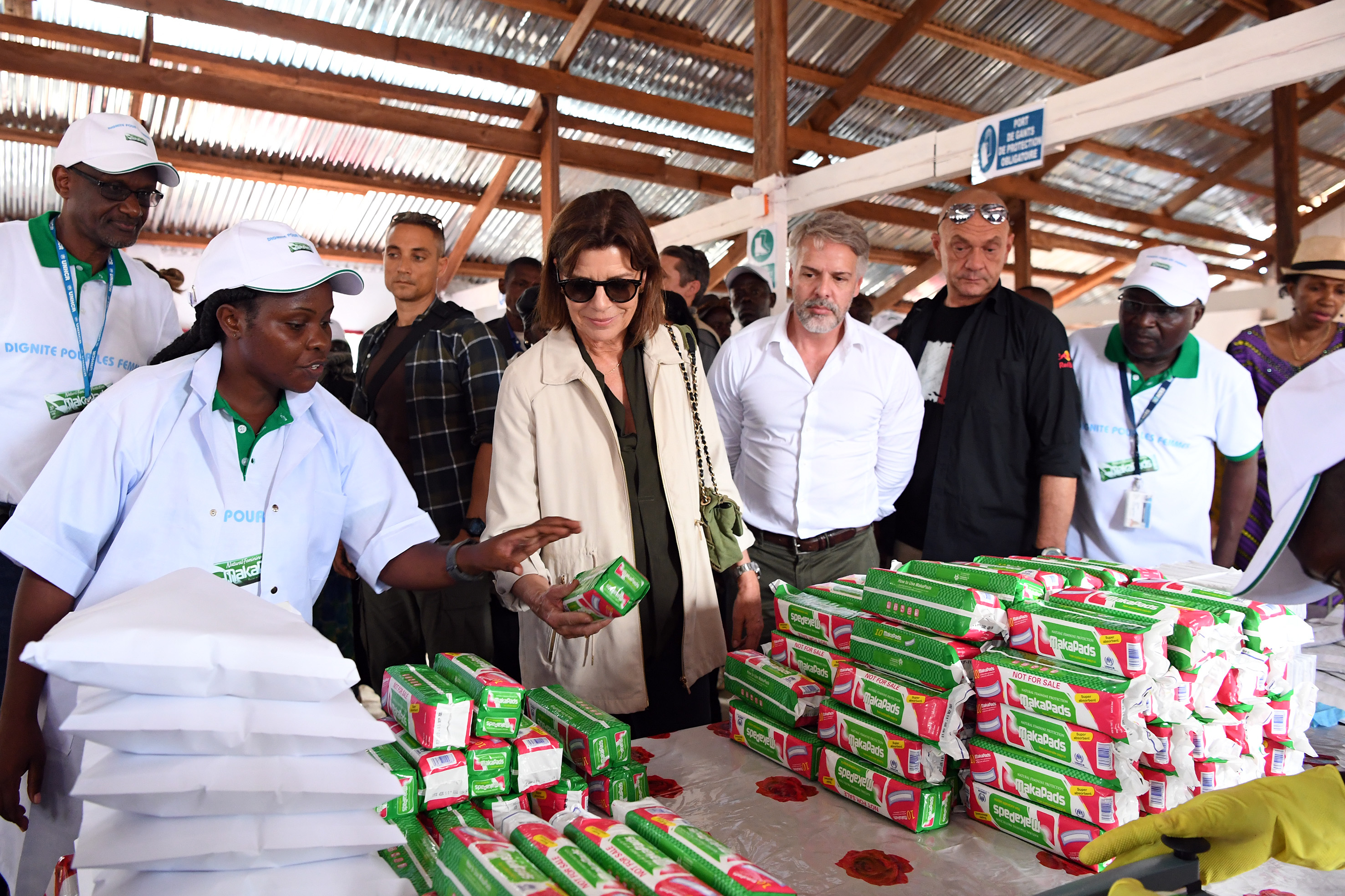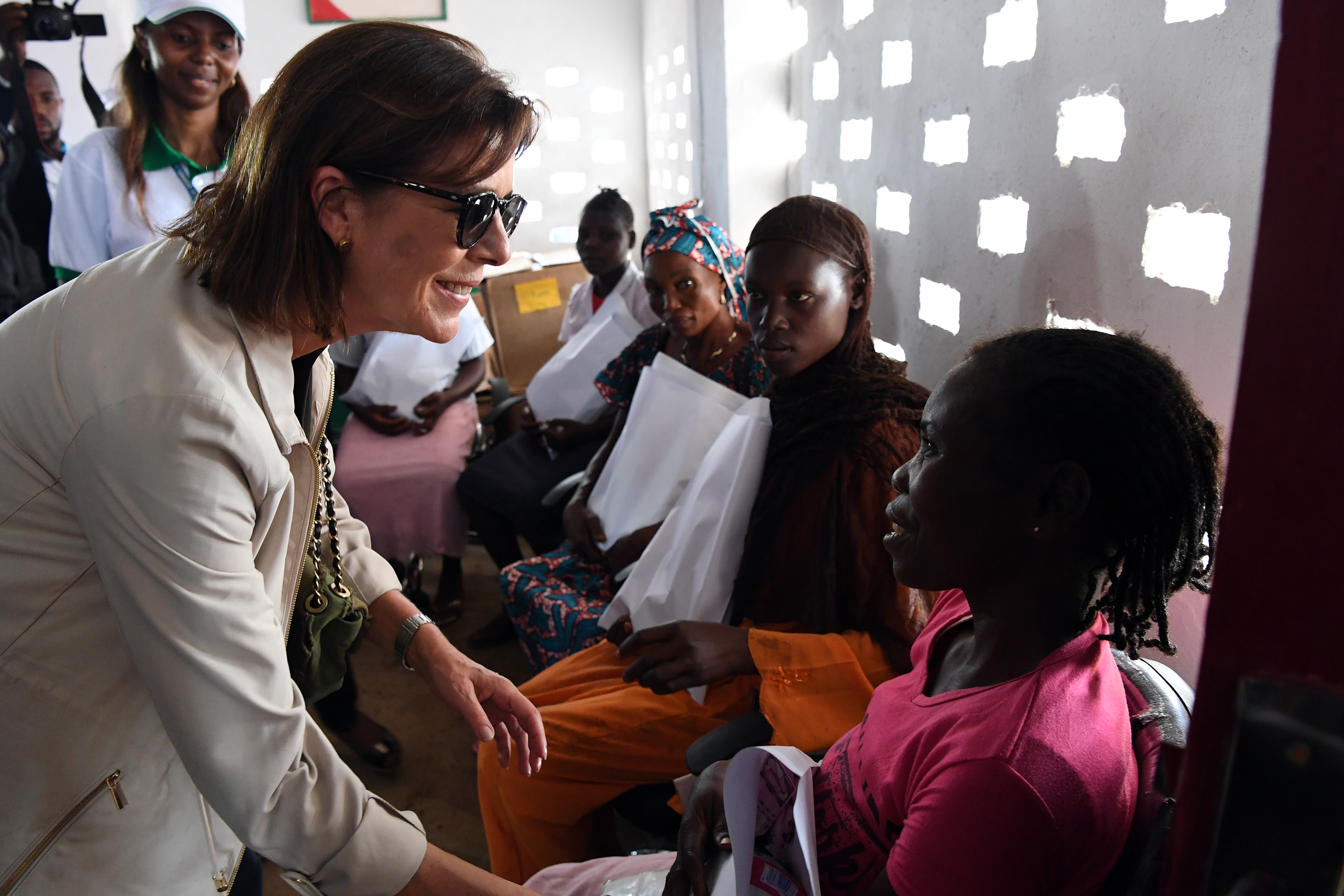 Context
During her visit to DRC in September 2016, HRH The Princess of Hanover visited the Mungote displaced persons camp in North Kivu. This site, which opened in 2009, has 15,384 internally displaced persons, including nearly 4,200 women and girls aged 12 to 59, or 27% of the camp population.
A group of women and girls were able to talk with the President of AMADE Mondiale and share with her their personal experiences and daily lives within the camp. These women, most of whom have lived traumatic experiences of sexual abuse, are extremely vulnerable and feel that they have lost their dignity.
During this exchange, the group also had the opportunity to express their difficulties encountered in terms of access to education and more particularly on the conditions of personal hygiene. The issue of menstruation, still taboo, forces women to face many social, economic, and cultural challenges.
Because of the unaffordable cost of hygienic protection, young girls and women must then use alternative solutions (fabrics, banana leaves, newsprint, etc.) that endanger their health. In addition, many girls and women are forced to stop going to school and work during menstruation. According to the World Bank, a young girl misses between 10 and 20% of school days a year because of her menstrual period.
An innovative initiative, recipient of the Siemens Stiftung Award, has been developed in Uganda by Dr. Moses Kizza Musaazi, engineer and founder of Technology for Tomorrow (T4T). The initiative developed "MakaPads", 100% biodegradable sanitary napkins made from natural materials. These products are widely used by UNHCR in refugee camps, and not only meet the needs of thousands of girls and women, but also creates jobs.
The sanitary napkins are made from papyrus fiber, paper, and water, dried and cut into rectangular shapes. They are then sterilised with ultraviolet rays, packaged in packs of 10, and sold on the market at a price of about $ 0.43 per pack, 50% cheaper than imported towels. MakaPads meet the East African Standards for sanitary napkins.
Through the provision of sanitary towels, the project aims to strengthen the protection of women and adolescent girls, support refugee women and girls to maintain their dignity during humanitarian crises, and improve their living conditions.
The production of sanitary napkins also provides access to income for local populations and refugees in this isolated area which is one of the least developed in the RDC. Income-generating activities support refugees to develop their abilities, build their self-esteem, and gain in self-reliance.
Completed activities
- Establishment and installation of the production and storage site
- Training of beneficiaries
- Production of sanitary napkins
- Education of women of reproductive age on the use of sanitary napkins produced
- Awareness of the importance of getting involved in the project to empower women and girls
- Sale of sanitary napkins
- Distribution of sanitary napkins to women and girls in the Mungote camp.
Results
- 50 refugees and native people are trained in the production of sanitary napkins
- 1,000,000 sanitary napkins are produced in 1 year
- 50 refugees and natives sell sanitary napkins at an affordable cost
- Women and girls in the Mungote refugee camp receive sanitary towels.
Health
Access to Intimate Hygiene for Women and Girls in Mungote Refugee Camp
Congo, The Democratic Republic Of The

Gbadolite

Project status

Completed

Duration

2017 - 2018

Funding

174 756 €

Beneficiaries

Refugee population in 4 camps in the Provinces of North and South Ubangi
Refugee and indigenous girls and women of Gbadolite
Girls and women at risk in the Mungote camp

Partners

United Nations High Commissioner for Refugees (UNHCR)
Economic and Social Development Agency (ADES)

Objectives

To support the empowerment of refugee populations through the development of income-generating activities (IGAs) as well as to enhance the protection and living conditions of refugee women / adolescent girls by facilitating access to affordable sanitary napkins.
Testimonies
Elodie
Read a first-hand account
Kwame
Read a first-hand account
Linda
Read a first-hand account
Elodie
My name is Nzapaye Elodie, a Central African refugee. I work in the MakaPads production unit at Inke camp. I am thirty years old, I am married and mother of four children. I am happy and satisfied to have learned this job that I did not know before. I work in the process of sealing the product. Also, this job allows me to benefit from a small salary, although the product is not yet officially launched on the market. The little I earn, I add to the cash we are given each month to increase the household food basket. We would like the products to be quickly launched on the market.
Close
Kwame

My name is Kwame Chancela, I'm 19 years old. I am a refugee at Inke Camp and a student at Azutia High School. I am happy because we have been given free packages of MakaPads. We suffered every time there was a stock shortage at the camp. We had to use fabrics that were not always clean. Today I am happy and I thank the UNHCR for this initiative to bring the MakaPads project here. My wish is that they continue to give us MakaPads here at the camp because sanitary napkins are expensive at the market. And we hope that with this project there will no longer be shortages.
Close
Linda

I was using fabrics before and it hurt me, I could not walk well. I was forced to stay at home and sometimes I had injuries between my legs. But with MakaPads, I feel very comfortable. By using them, I can normally do my daily activities and I'm free in my movements. Thank you very much for the HCR and its partners for beginning this project.
Close