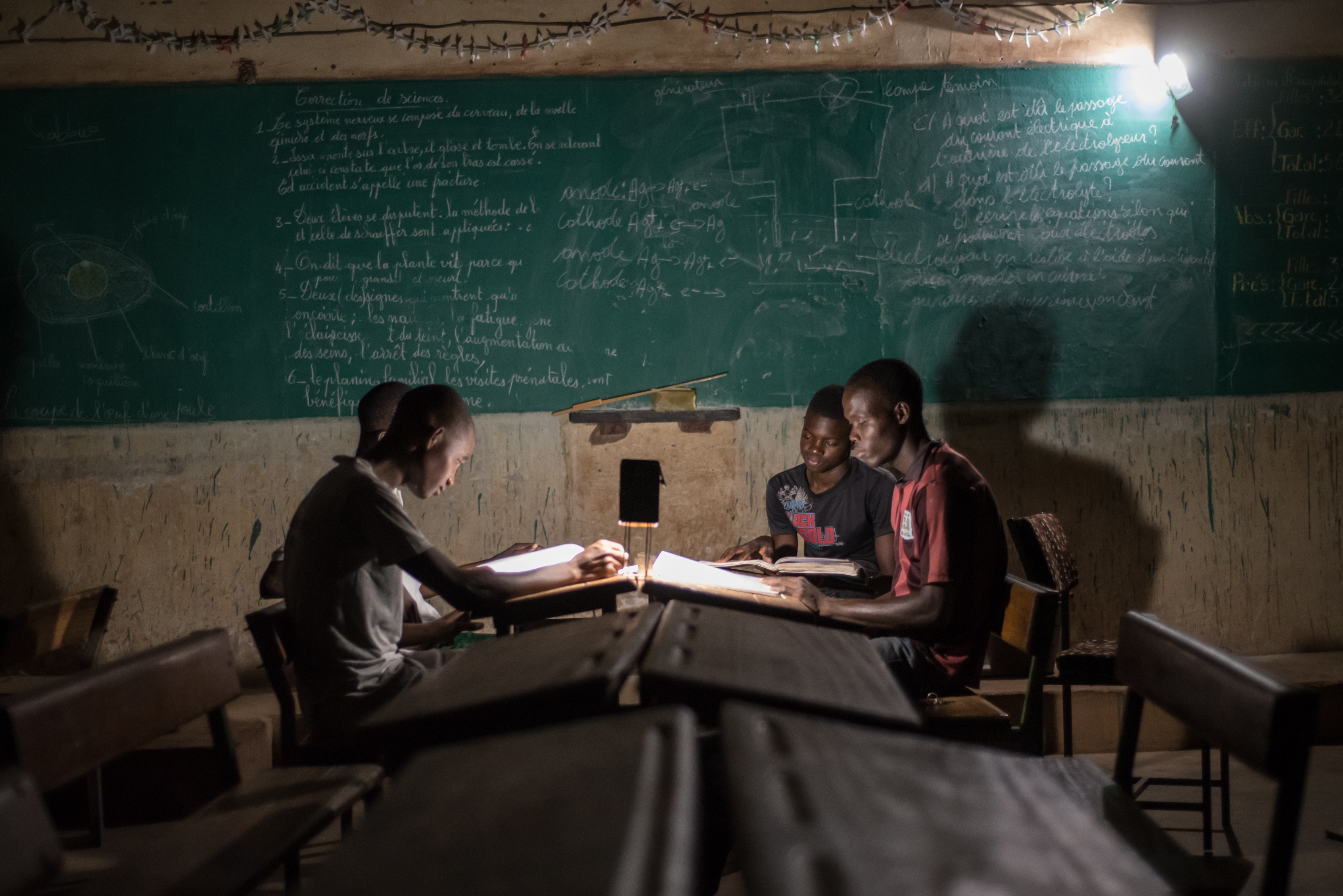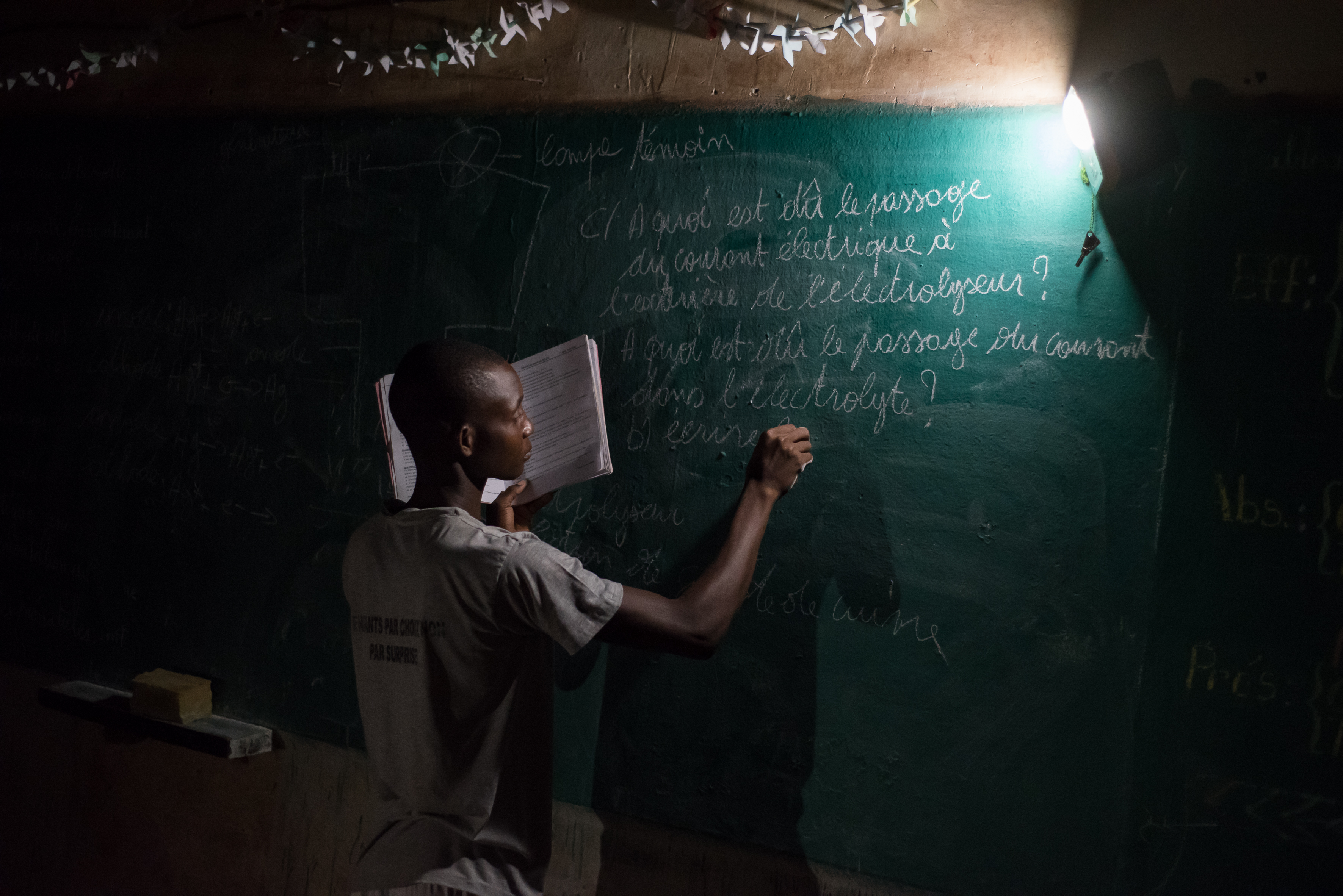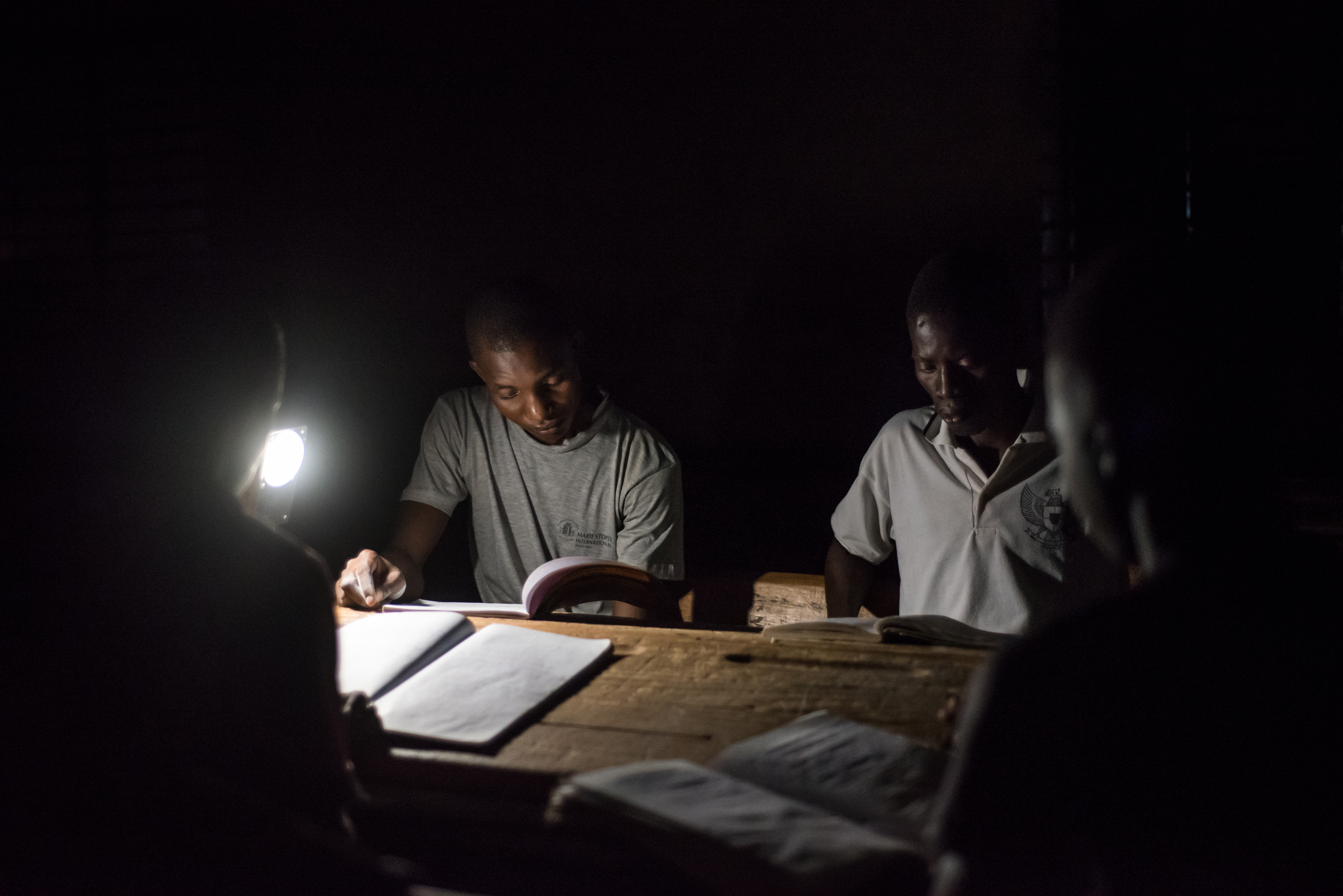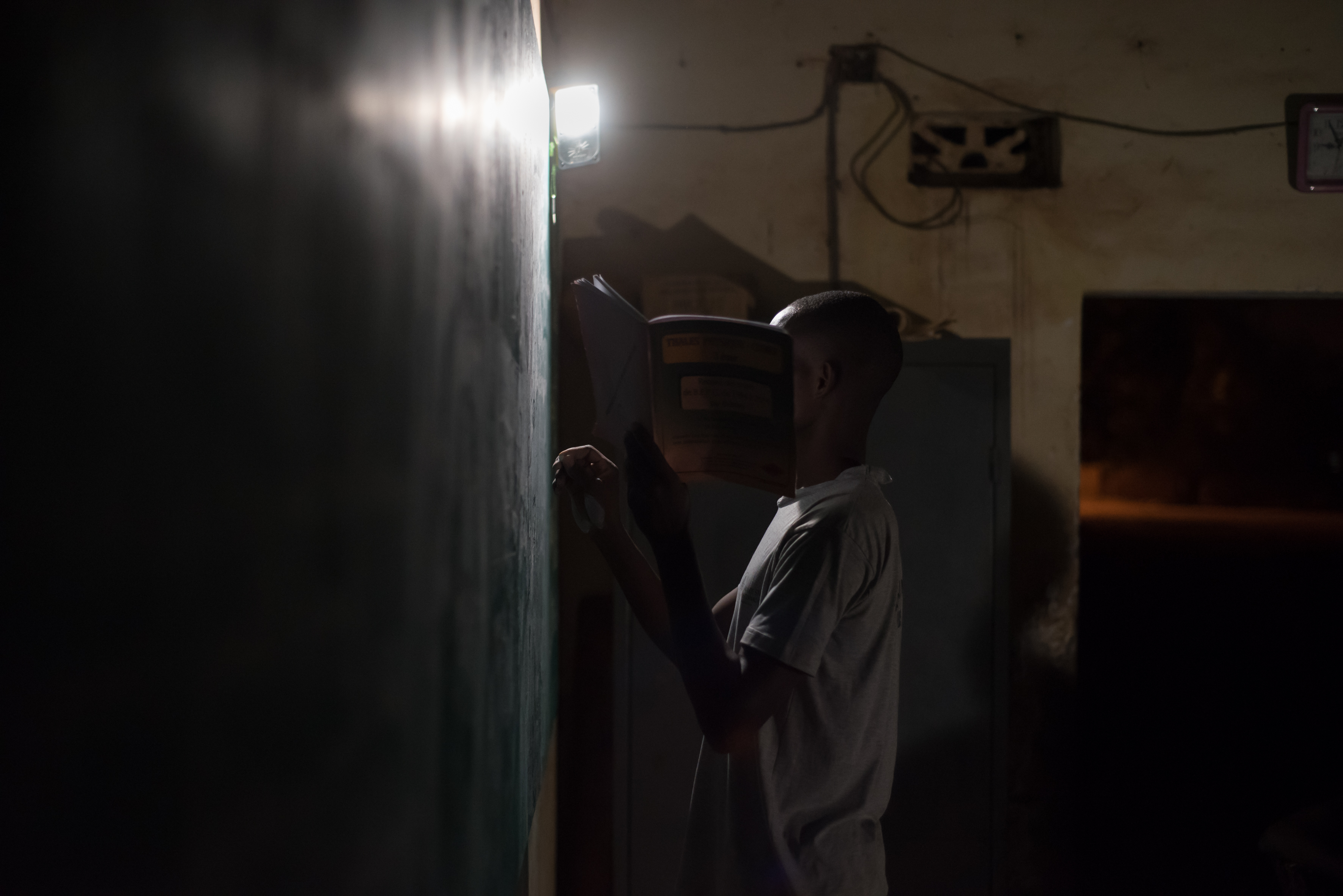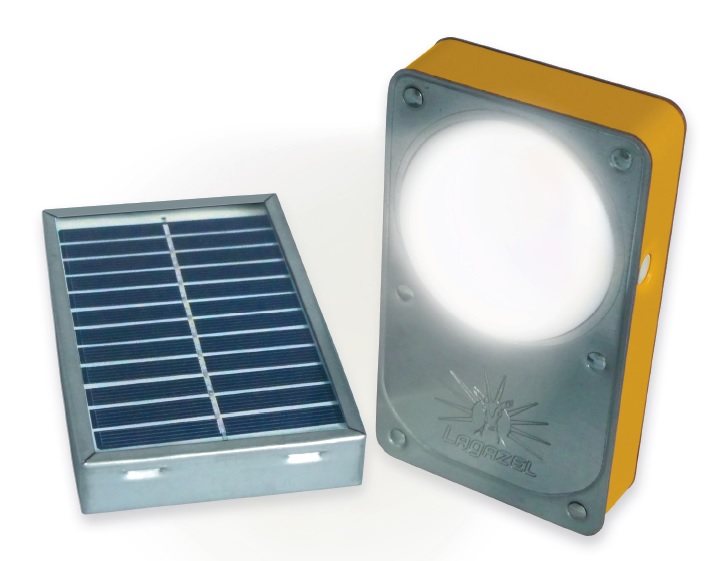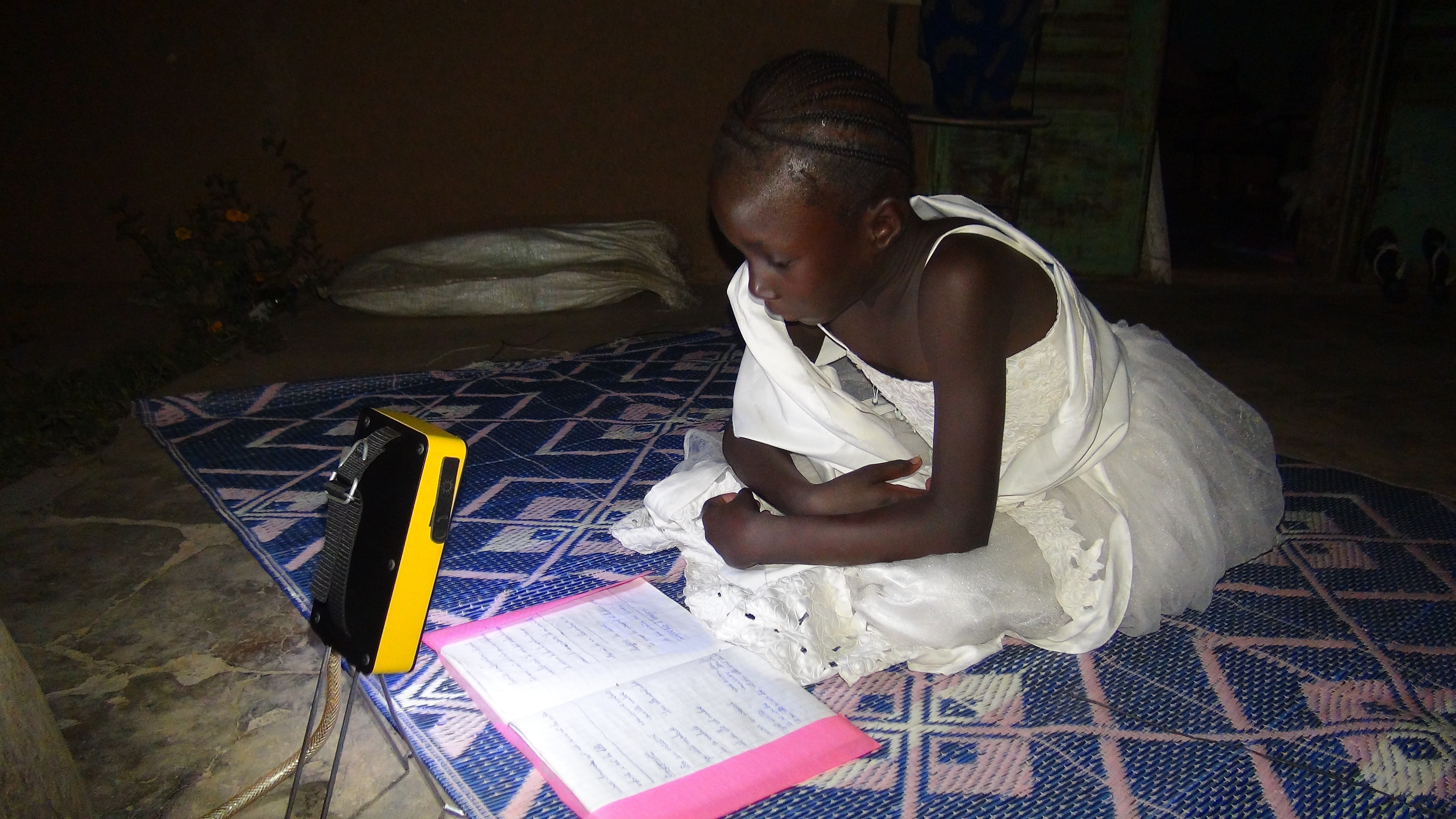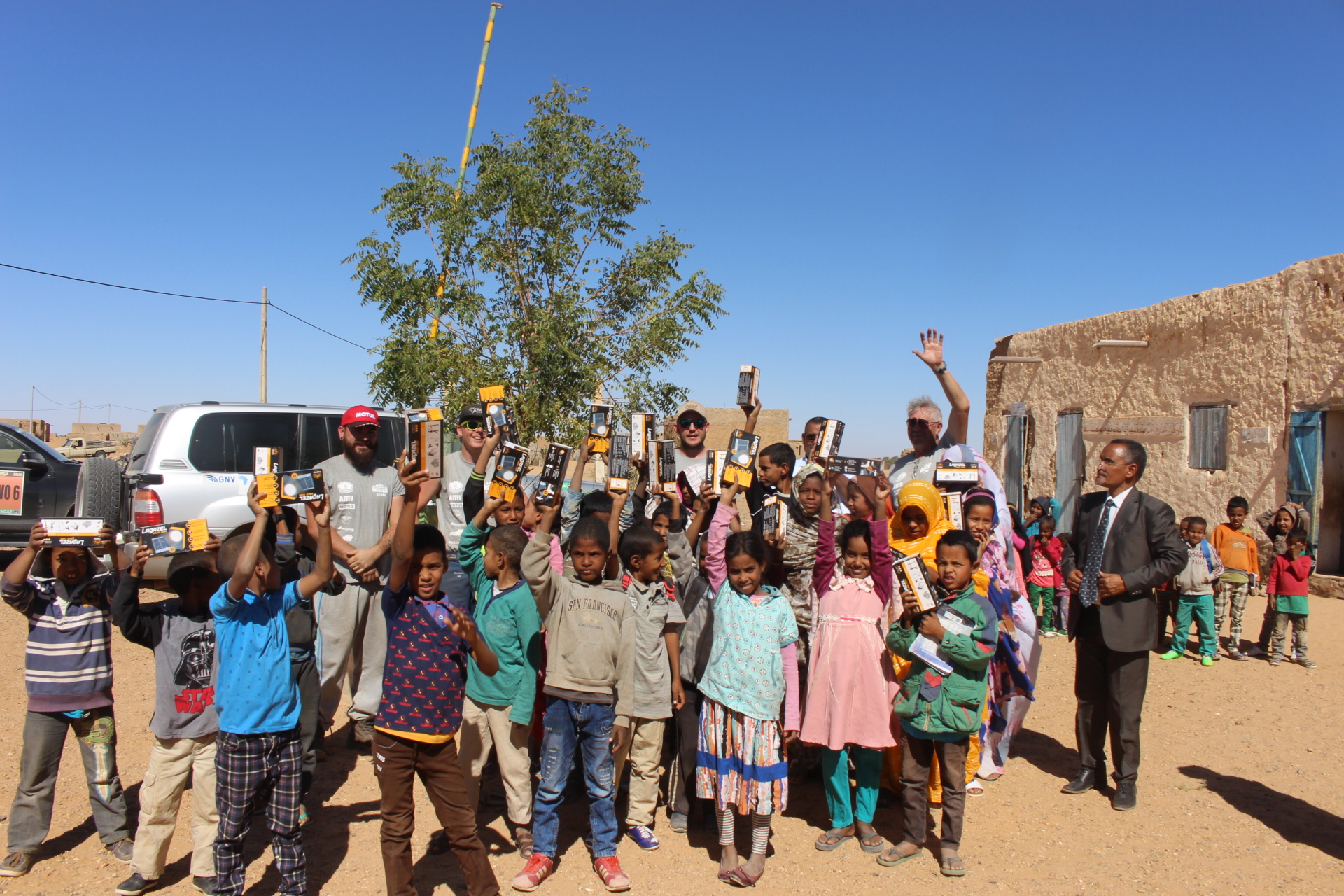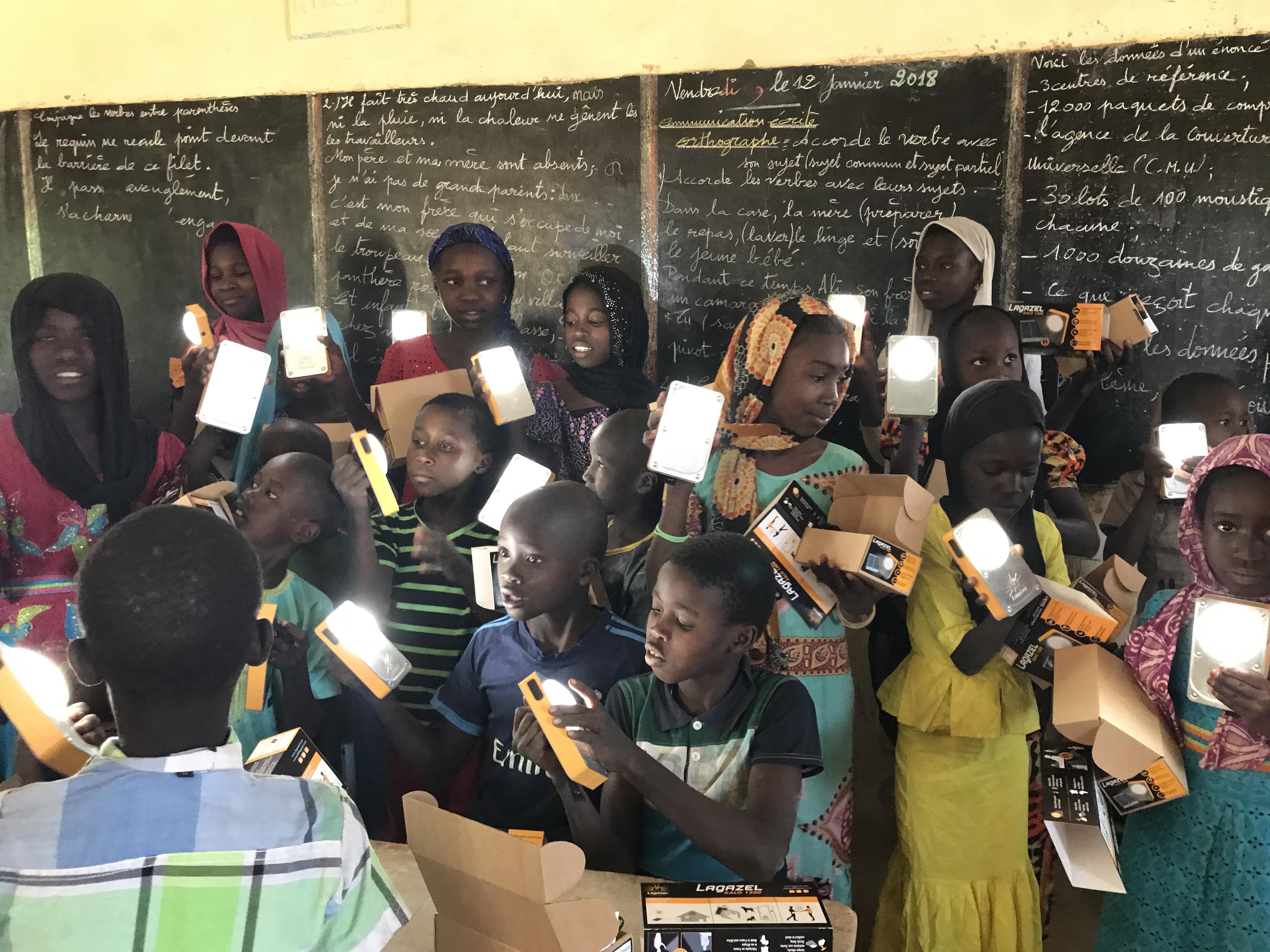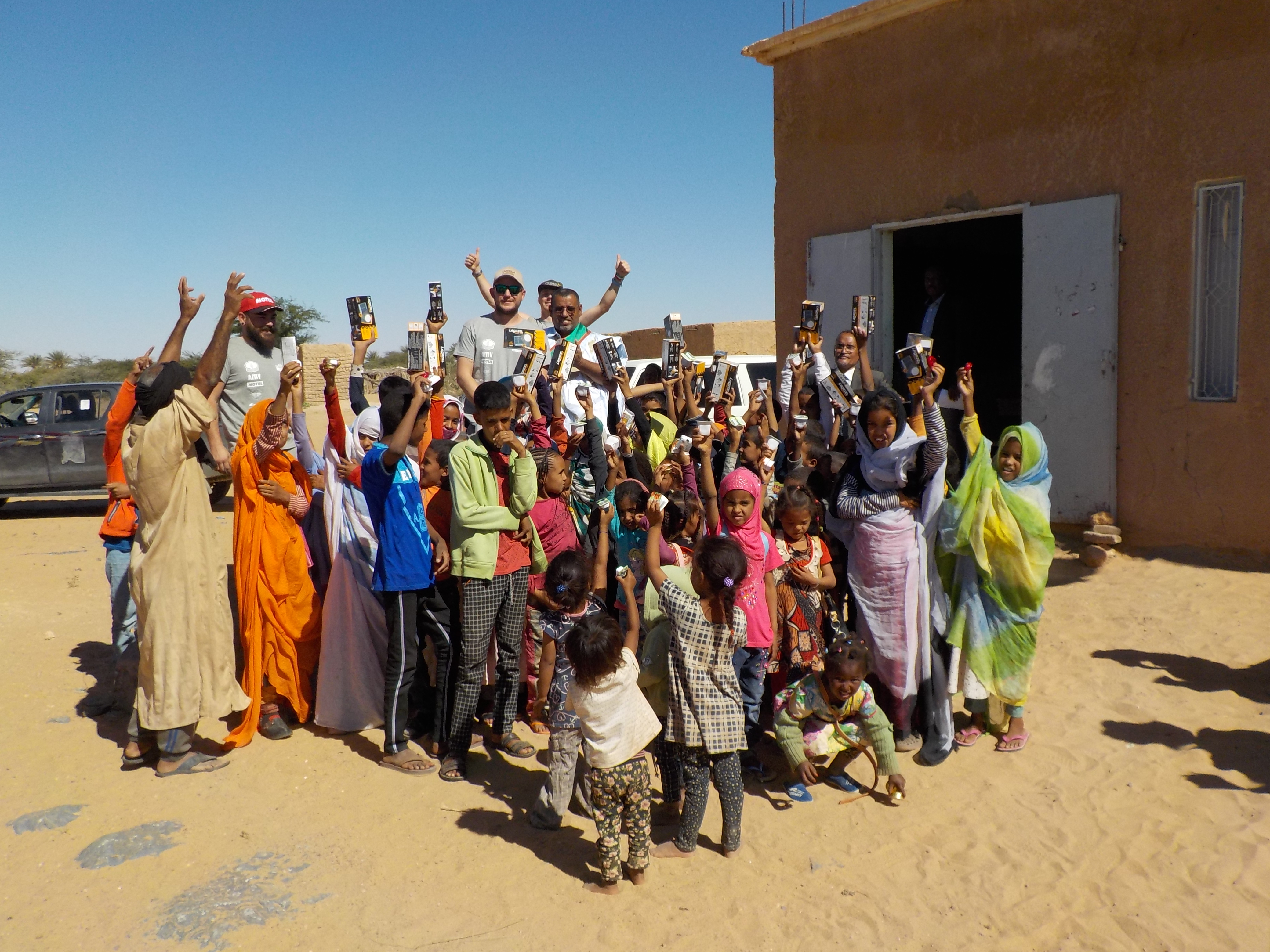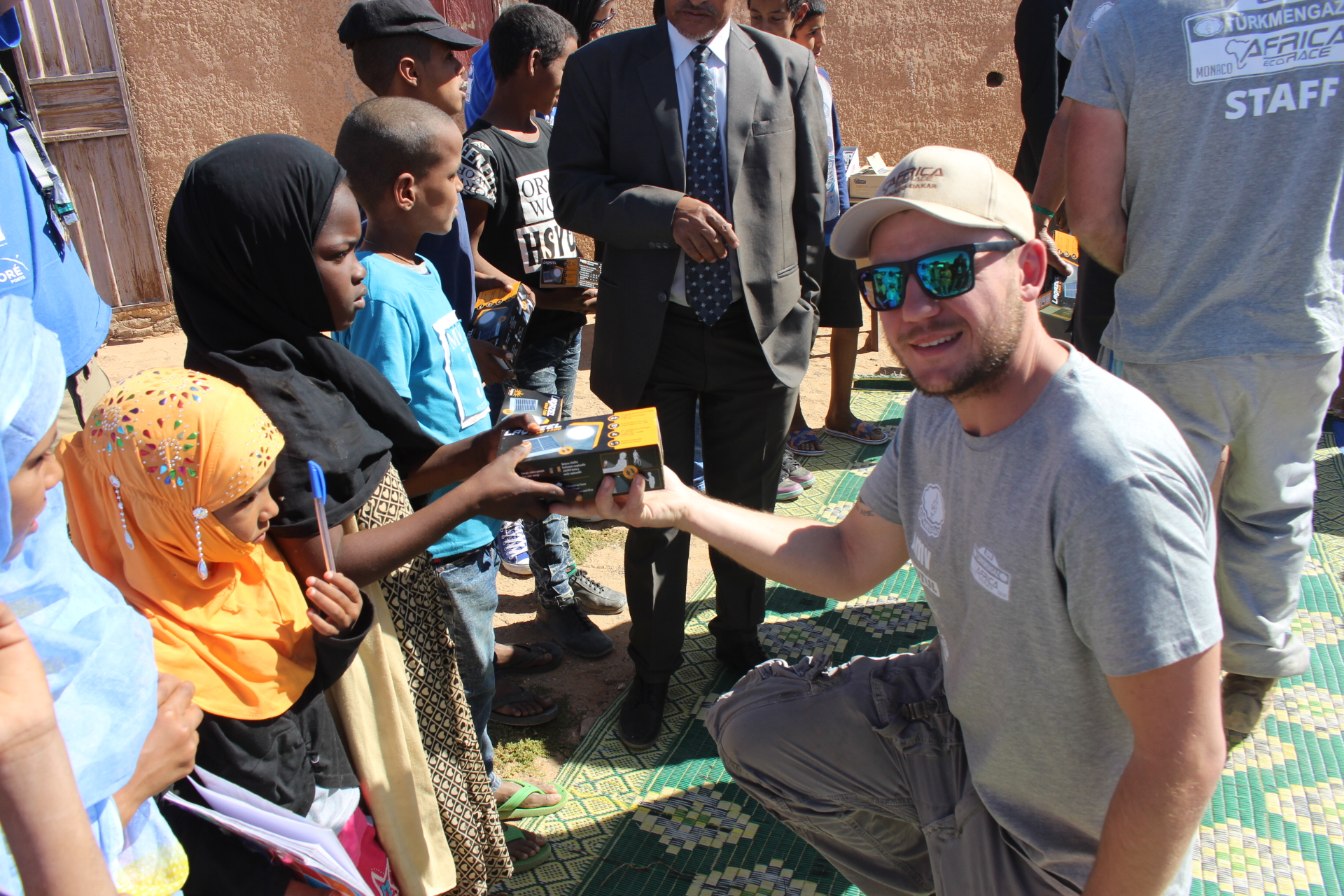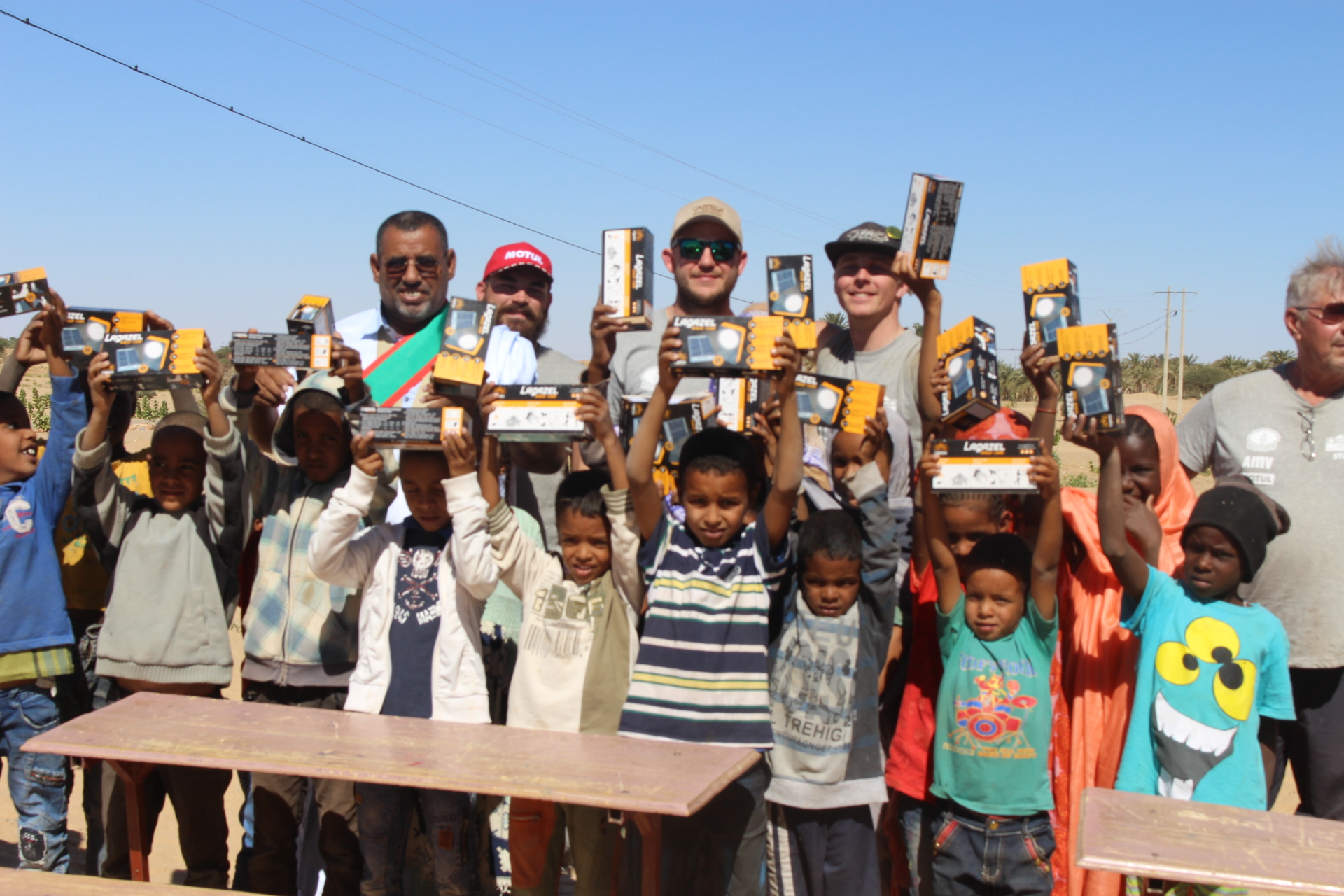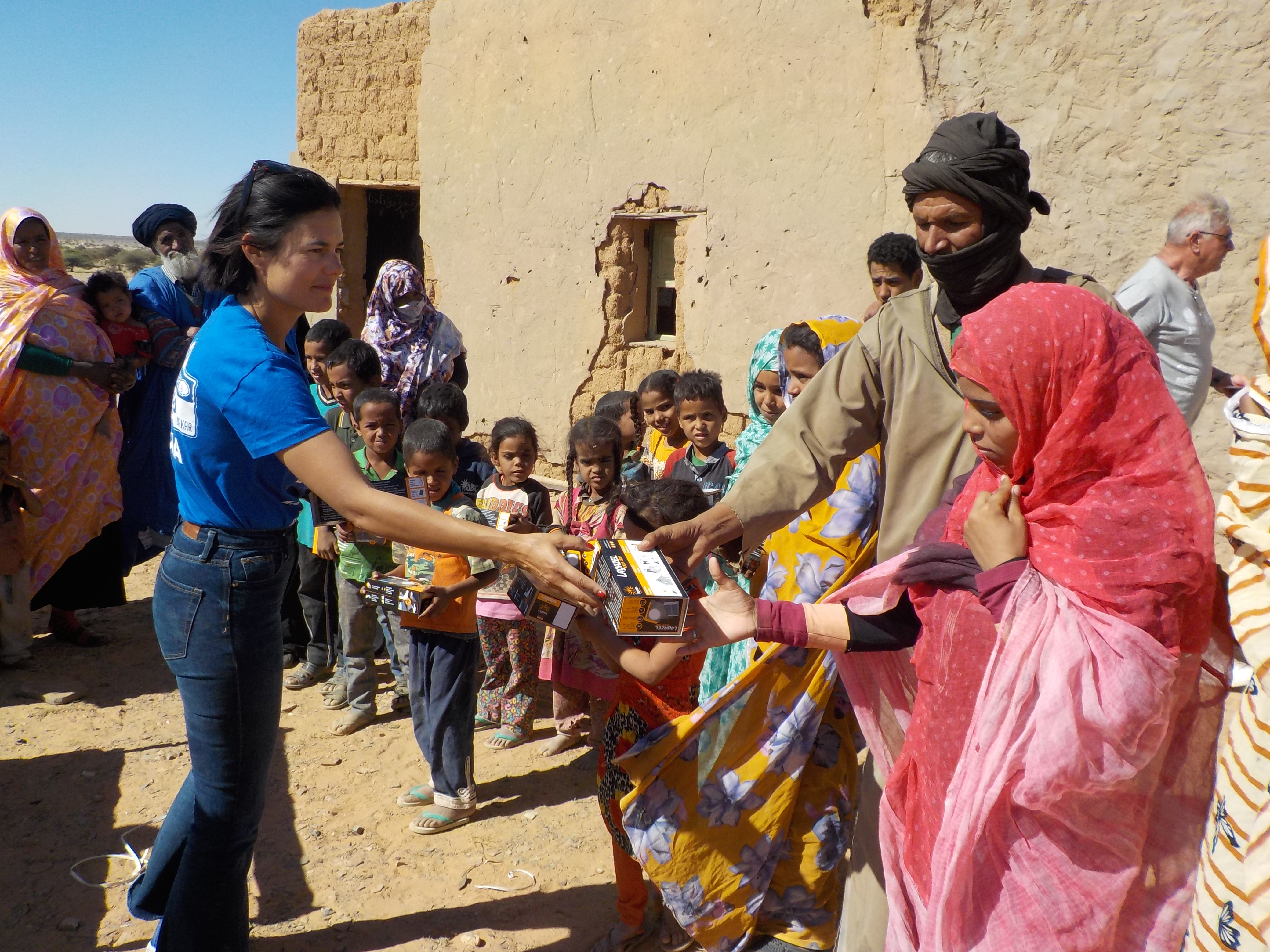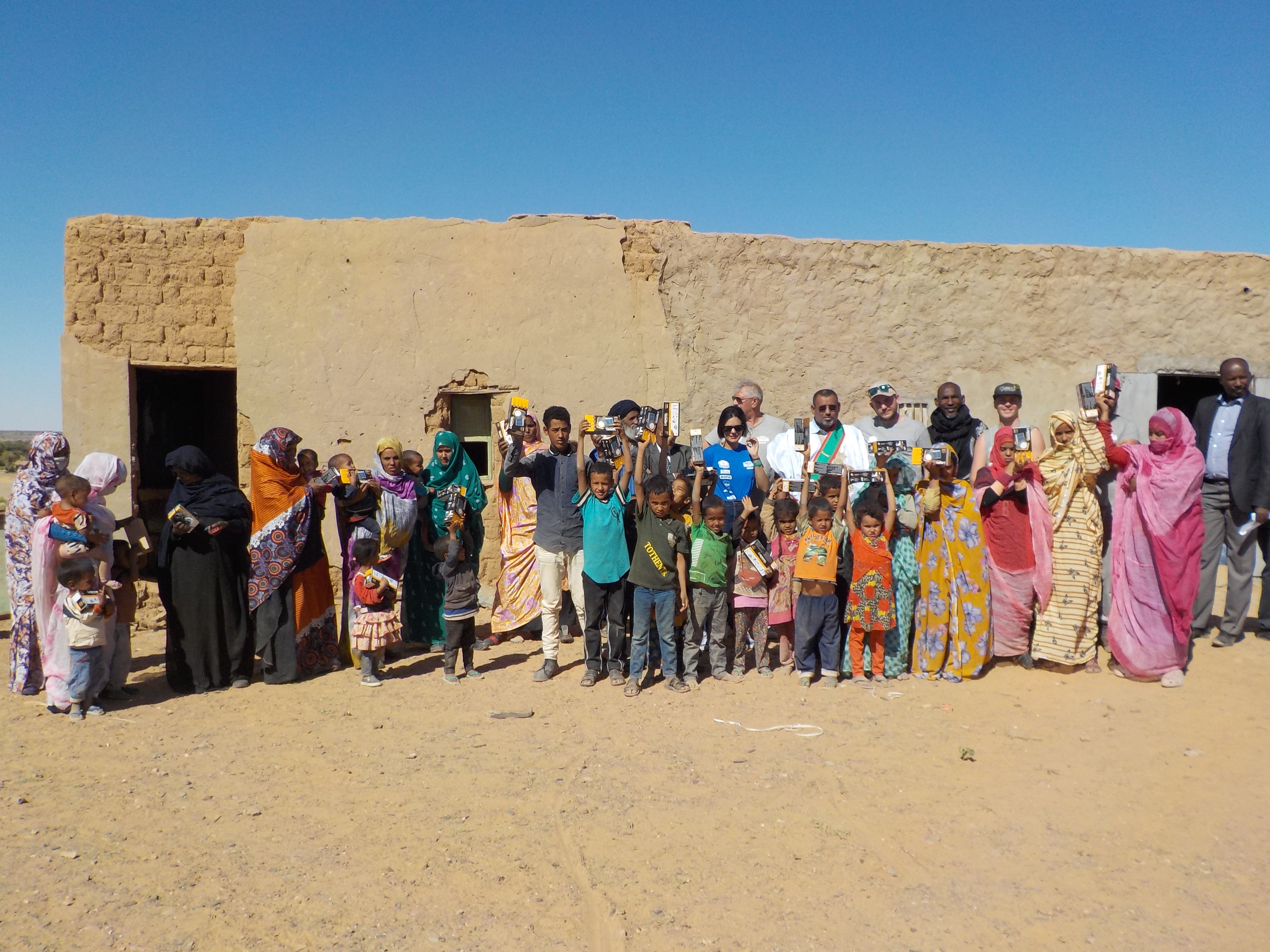 Context
More than 600 million people on the African continent do not have access to energy.
In the absence of electricity, the use of kerosene lamps is widespread. Not only highly polluting, kerosene lamps also cause nearly 4 million premature deaths a year and represent the first cause of household incidents (burns, ingestion, etc.).
Consumption of kerosene is equally very expensive, representing almost 30% of the household budget and is an important source of greenhouse gas emissions that contribute significantly to climate change. The first victims of this energy poverty are children, whose ability to study at night is greatly limited.
In Mauritania, nearly 60% of the population does not have access to electricity and 44% of Senegalese people living in rural areas lack this ressource as well.
Africa Eco Race thus wished to engage alongside AMADE by providing portable solar lamps to children in rural schools not connected to the electricity network and crossed by the rally. These lamps will allow children, especially young girls, to return safely to their homes and study in better conditions.
Wishing to promote local economic development, AMADE have associated with Lagazel which is the first company to manufacture solar lamps on the African continent. The Lagazel solar lamps, renowned for their robustness, are produced in Burkina Faso and are the only ones to have batteries guaranteed 5 years which can be replaced for their recycling. The Lagazel company aims to develop decentralized production workshops close to the inhabitants to promote employment of the most vulnerable populations.
Completed activities
Solar lamps are distributed to Year 6 pupils in rural areas, who will take the exam that enables them to access middle school.

Awareness activities on the proper use of solar lamps are carried out among the pupils, professors, and parents
Results
1 500 solar lamps were distributed within 30 primary schools in Mauritania and Senegal
Increase in young girls' attendance levels
For each solar lamp:
- 4 additional studying hours per child and per day
- 200 kg of CO2 emissions avoided every year
Education
Challenge of Hope - solar lamps for Sahel's pupils
Mauritania

Nouakchott

Project status

In progress

Duration

2017 - 2021

Funding

34.383 €

Beneficiaries

1 500 children going to primary school in Mauritania and Senegal


Partners

Africa Eco Race
Lagazel
Prince Albert II Foundation
ASCOMA Jutheau & Husson
Société Monégasque de l'Electricité et du Gaz

Objectives

Providing schools with solar lamps to promote access to education