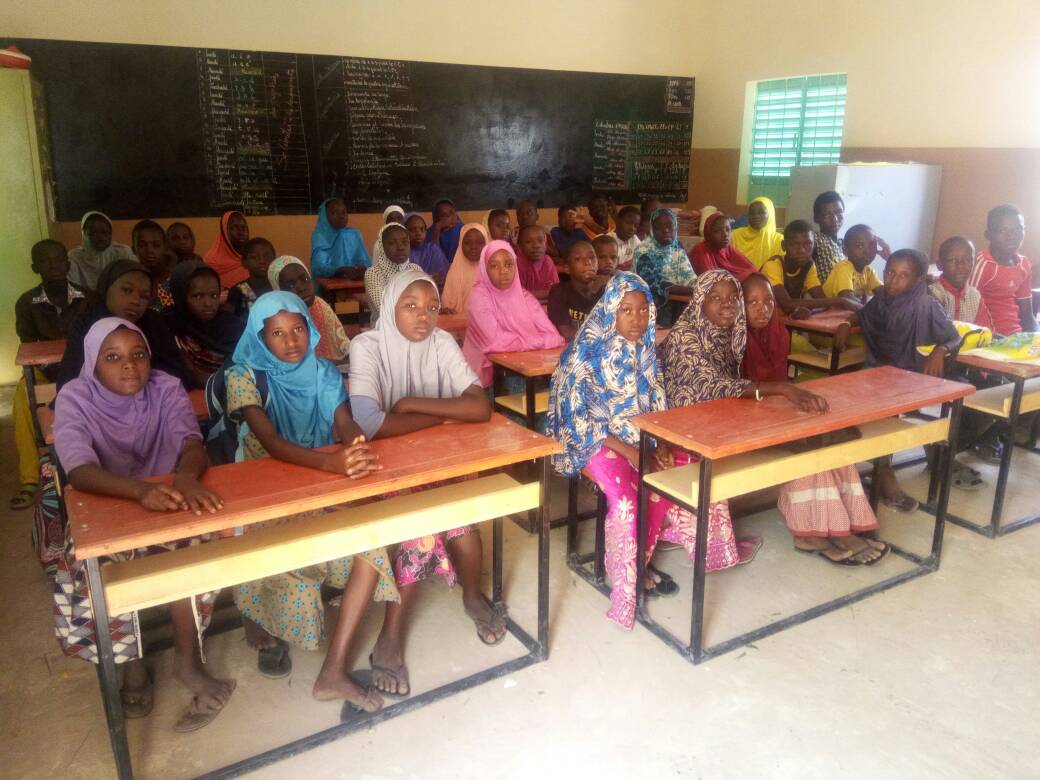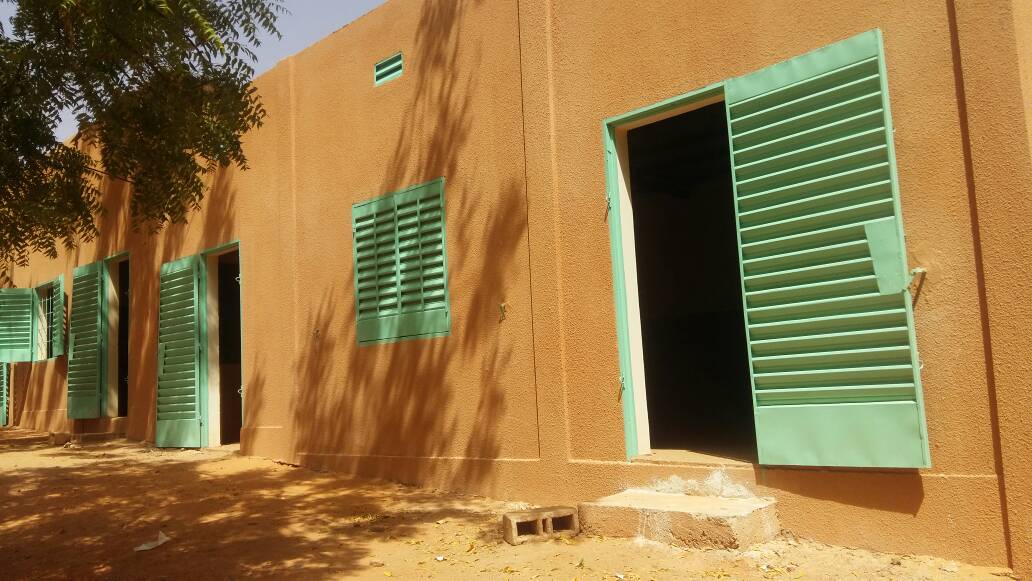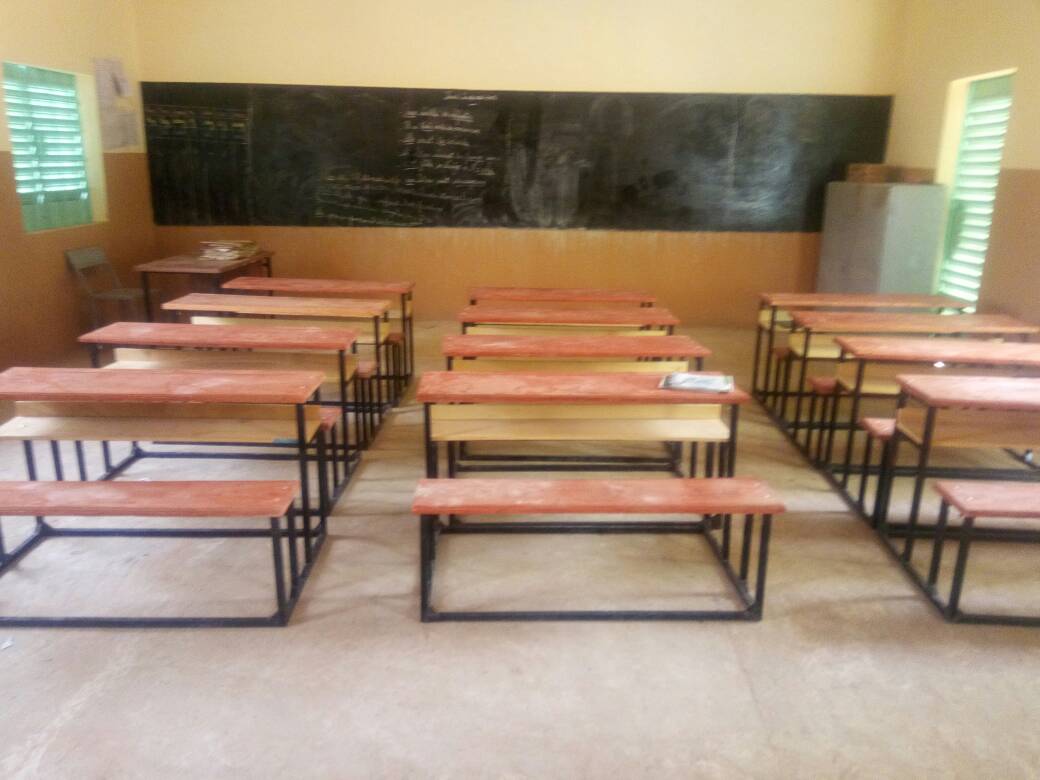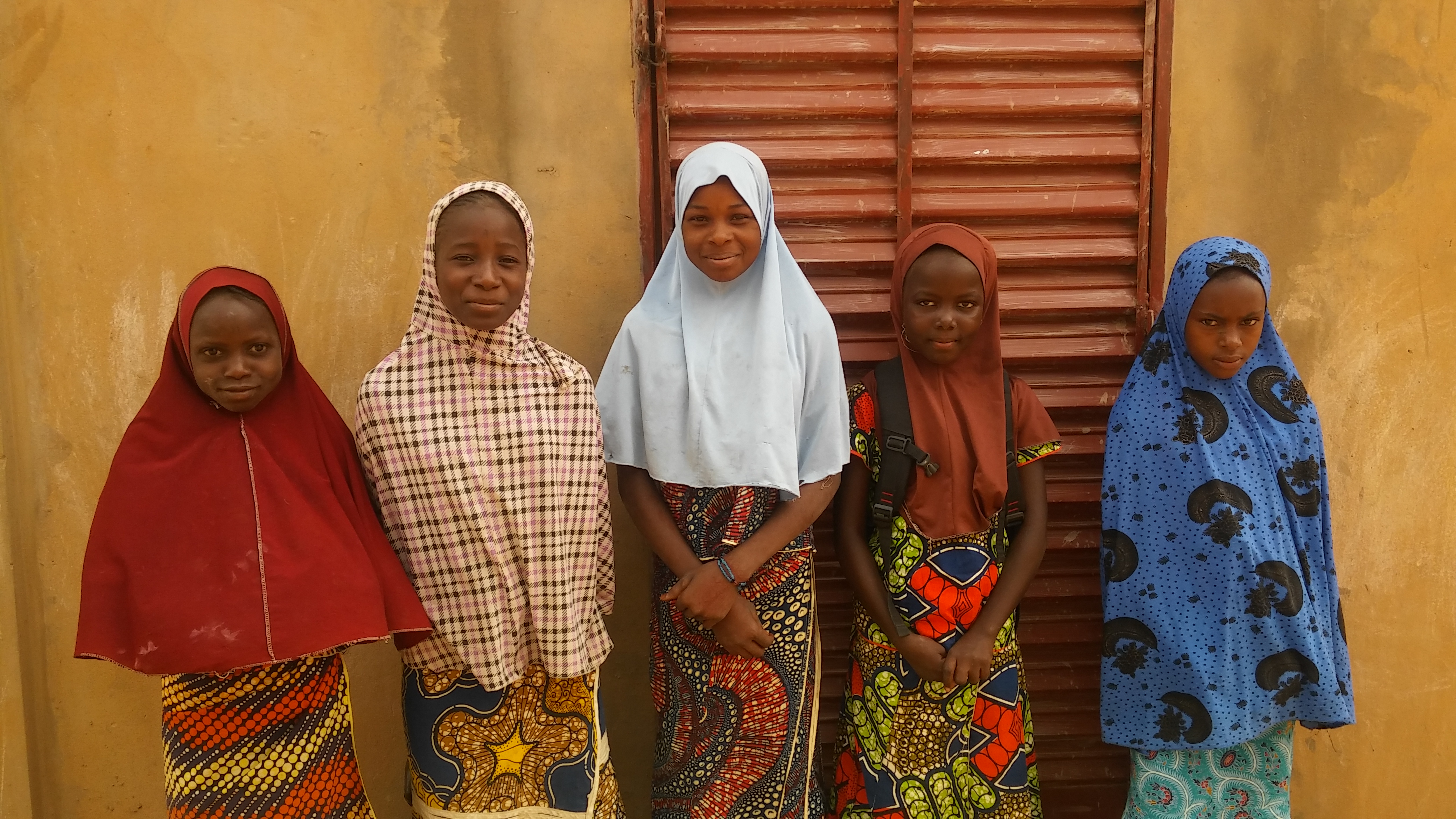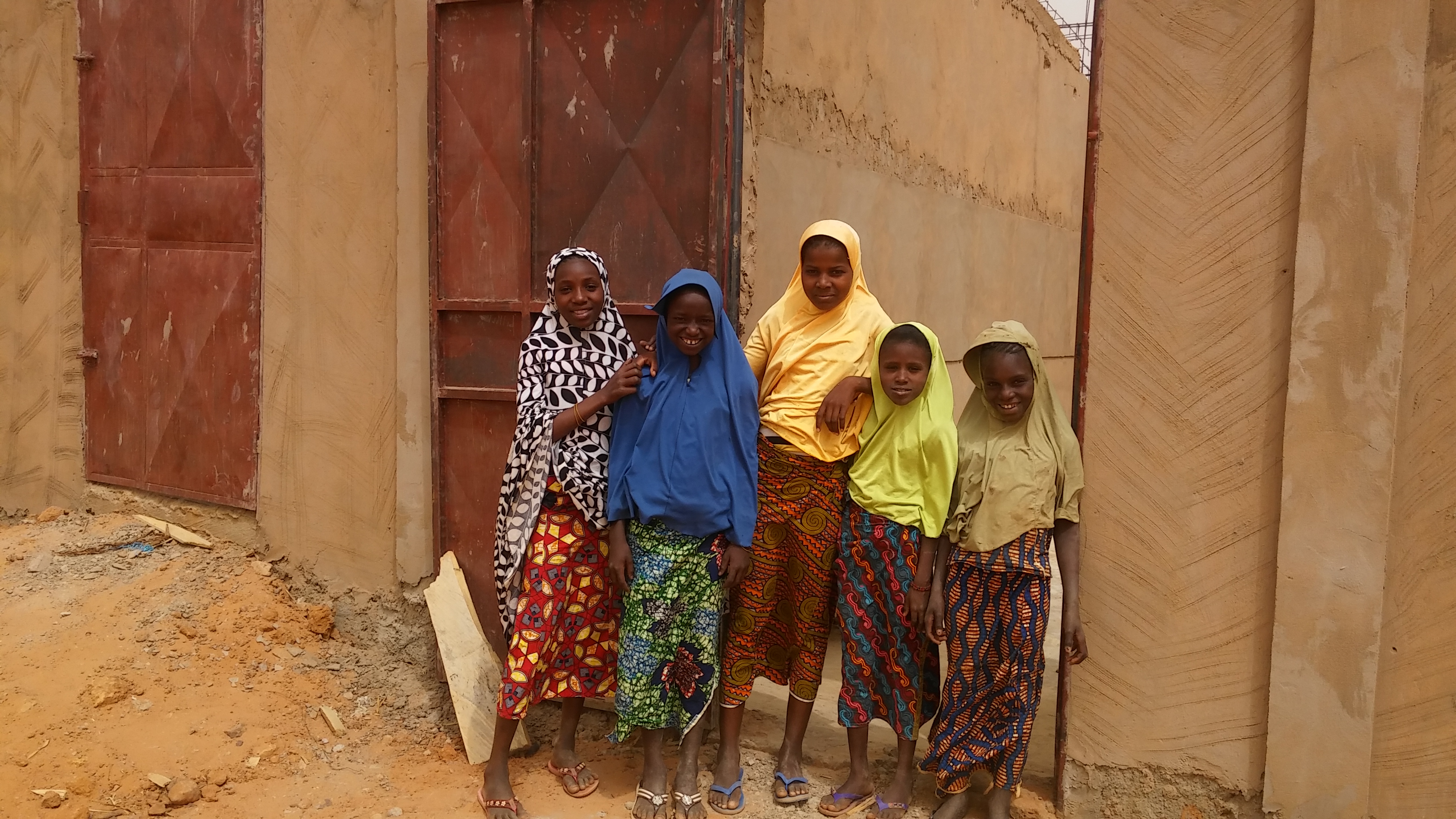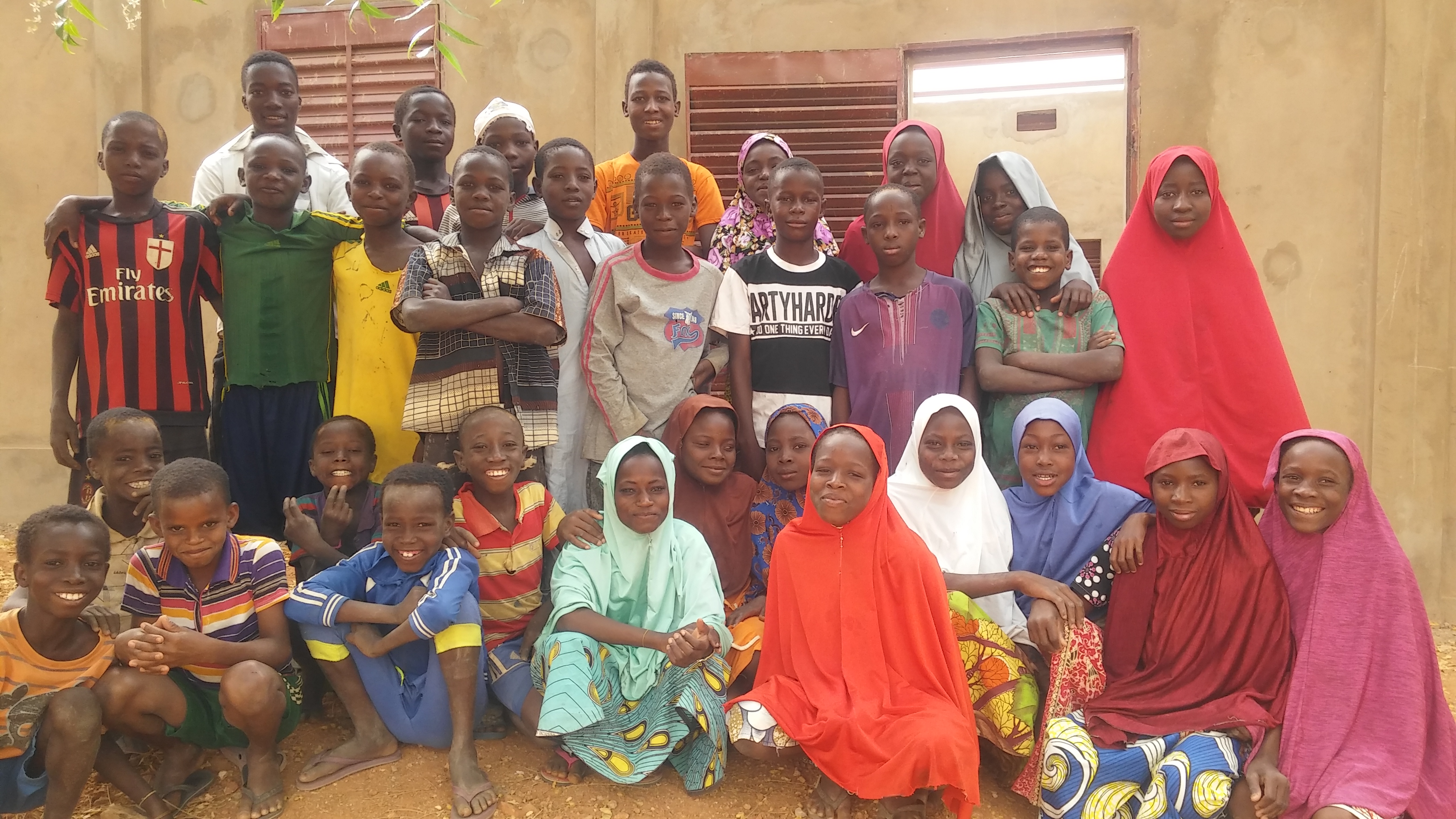 Context
Niger is, after South Sudan and the Central African Republic, the third country in terms of low access to education for girls. In this 20-million inhabitants country, only one girl out of 2 goes to middle school, one girl out of ten attends middle school and one girl out of fifty reaches high school. Moreover, 75% og nigerian girls are married before the age of 18.
The access to secondary education for young girls is especially low in the Tillabéry Region where is located the Ganguel plateau, AMADE's area of intervention.
50% of girls have access to primary schools on the plateau, sometimes in very basic conditions (straw hut classes, no electricity, no latrine), but only 16% of them attend the Saga Fondo middle school.
Facing this analysis, AMADE initiated in partneship with the Nigerian Minsitry of Education a large program to renovate and build school infrastructures. This program aims to improve access conditions to primary education and to promote the access to secondary education, especially for young girls. During the first phase of the program in 2016, 4 classrooms, an administrative buiding and a library were built in the Saga Fondo middle school. 8 classrooms were also built in 5 primary schools on the plateau.
The second phase of the program will allow the construction of additional school infrastructures and will be emphasising on awareness activities towards local communities to promote access to education for girls, prevention of early marriage and the importance of birth registration.
Completed activities
School infrastructures : Construction and equipment of 6 classrooms in 3 primary schools, as well as 4 classrooms in the Saga Fondo middle school. These classrooms will be replacing straw hut classrooms curently used in these schools.
Access to hygiene : Construction of 3 latrine blocks in two primary schools and in the Saga Fondo high school
Access to drinking water and electricity : Construction of 2 watering holes in one primary school and in the Saga Fondo middle school. Saga Fondo middle school will also be connected to the national electricity network.
Supply of 1 725 textbooks adapted to each academic level in the beneficiary primary schools
Awareness activities : Local actors will be accompanied in order to ensure access to education to young girls, prevention of early marriage and birth registration.
Results found
In primary education :
- Education rate reaches 90%
- Gender equality amongst pupils in the beneficiary primary schools
- At least 80% of the pupils reach the last year of the primary cycle
- A 70% success rate in the final exam of the primary cycle
In secondary education :
- Education rate reaches 50%
- Girls represent 50% of the middle school's number
- 50% of girls obtain their middle school diploma (only 20% currently)
- 100% of children have a burth certificate (only 45% at the moment)
Education
Improving school coverage on the Ganguel Plateau
Niger

Tillabéry

Project status

In progress

Duration

2017 - 2021

Funding

375 035 €

Beneficiaries

1 060 pupils in primary school, including 528 girls

497 pupils in middle school, including 190 girls

Partners

Nigerien Ministry of National Education

Municipalities of Bitinkondji and Commune V in Niamey

SOS SAHEL

Objectives

- Improving the access to quality education to children living in the intervention area

- Promoting the access to secondary education, especially for young girls

- Preventing early marriage and promoting child registration