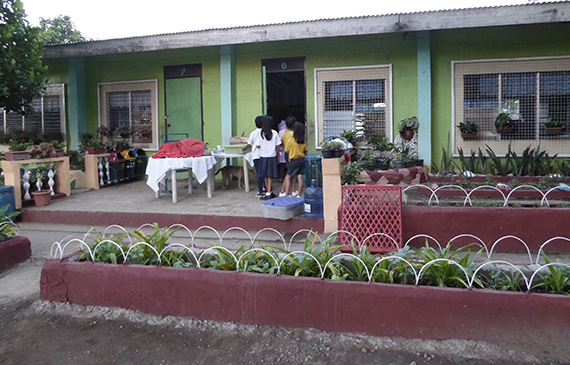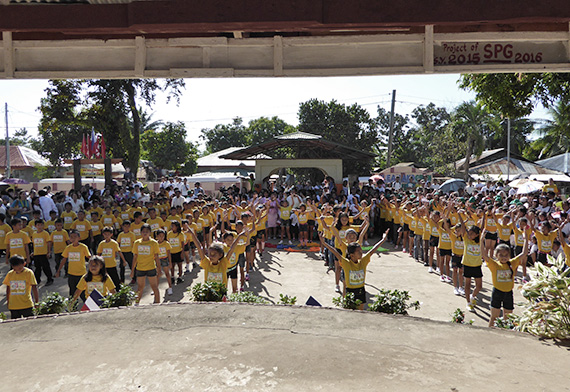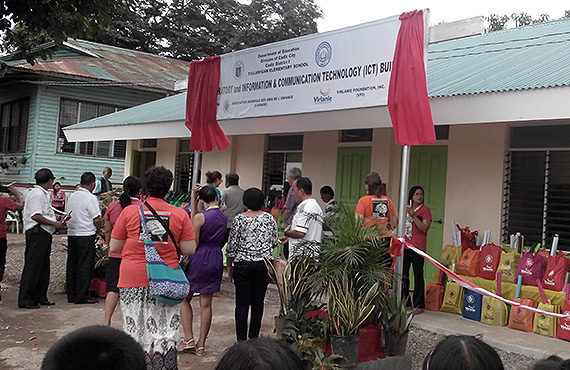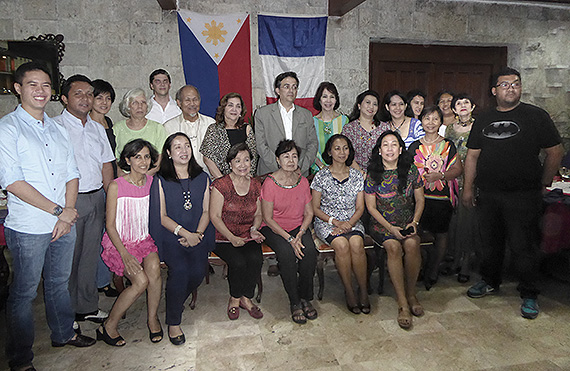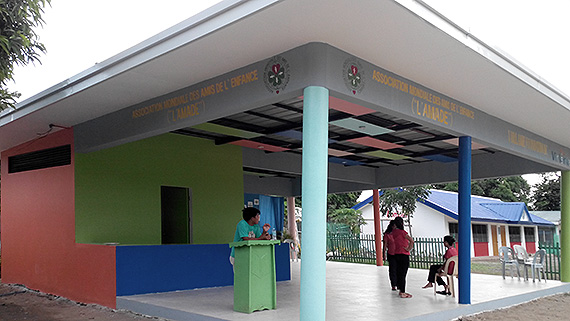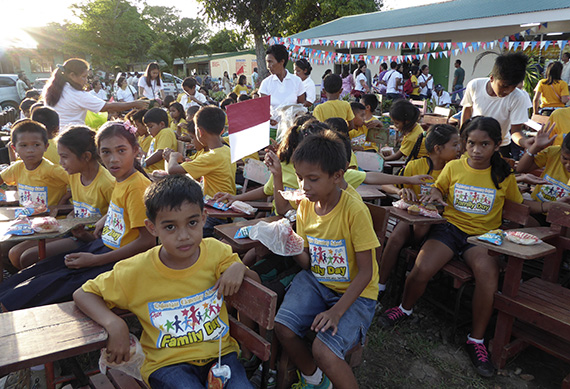 Context
On the 8th of November 2013, typhoon Hayan hit the Philipino archipelago. Considered as one of the most violent typhoons in history (level 5), it caused the death of several thousand people, most of them children, directly affecting nearly 14 million people and led to more than 670,000 internally displaced persons.
In the aftermath of the disaster, AMADE, in conjunction with the Virlanie Foundation who works to protect and reintegrate street children in the Philippines, travelled to Tacloban on the island of Negros, which was one of the regions most affected by this disaster in order to help children and their families that were directly affected by this typhoon.
One of the top priorities identified by AMADE in conjuction with local authorities, and with the support of Red Cross Monaco and the Department of International Cooperation, was the renovation of Tiglawigan Elementary School whose 800 student capacity was largely devastated by the typhoon.
Completed activities
- 9 damaged classrooms were to be rebuilt, renovated and equipped to ensure students' safety. In addition, 4 new classrooms will be built and fully equipped, in addition to a refectory.
- Support for schooling was also provided to 200 pupils selected from among the most vulnerable and most affected by the disaster.
Results
- The school's renovation was completed in 2015, enabling 884 pupils attending the school before the typhoon hit to return to school. The inauguration of the school took place in February 2016. Building works were completed for the 9 classrooms and a refectory, as well as the renovation of 14 classrooms. All the buildings in the complex have been renovated according to the new antiseismic and anticyclonic standards adopted by the Philippine Ministry of Education of the Philippines following typhoon Hayan.
- The 200 most disadvantaged pupils also benefited from AMADE's support in the form of school kits consisting of supplies and textbooks, which enabled these children to return to school in the best possible conditions.
- The Virlanie Foundation and AMADE also took charge of furniture (tables, chairs, fans) in certain renovated or equipped structures.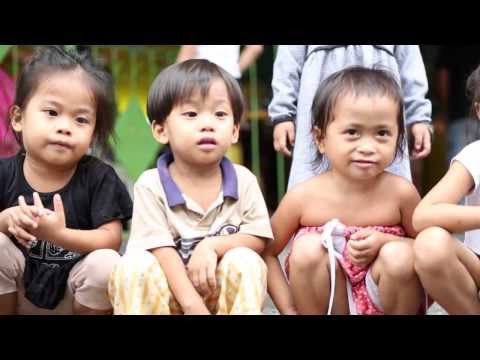 Emergency / Post-Emergency
Typhon Haïyan - Reconstruction of the Tiglawigan primary school
Philippines

Ile de Negros

Project status

Completed

Duration

2013-2016

Funding

137 570 €

Beneficiaries

884 students from the Tiglawigan college

Partners

Virlanie Foundation

Department of International Cooperation Monaco

Monaco Red Cross

Objectives

To contribute to the improvement of the living conditions of children affected by the typhoon through access to quality primary education.
Testimonies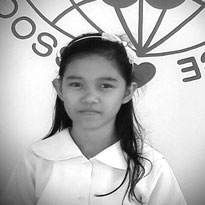 Cassille
Read a first-hand account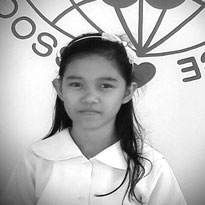 Cassille
On November 8, 2013, typhoon Yolanda was my first experience of a very strong typhoon. I did not expect our village to be under the signal. Several days after the typhoon, I went to school but I was surprised to see what had happened. There were classrooms that were badly damaged. At first, I did not know what to do. What and where to start cleaning. A few months later, the Virlanie group came to our school to offer their help so that our classes could be repaired. In addition, they also provided school supplies and seminars on volunteering, hygiene and sanitation, leadership training and more.
They organized the Green Brigade, which is made up of pupils from Grade 6 daycare, for the maintenance of our school and to keep it clean. They teach us how to separate our waste. They give hope to indigent students by having them benefit from the Amade Virlanie Scholars. They also built our new canteen. The biggest thing I will never forget are the classrooms that were damaged by typhoon Yolanda that have now been restored and have even become much more beautiful.
For all of this, I am very grateful to the Virlanie Foundation Inc. in collaboration with L'AMADE, Solidaire Firefighters for these wonderful things that haven happened to us. May God give you more blessings so that you can continue to help those in need. Thank you very much.
Close
See the latest news about this project