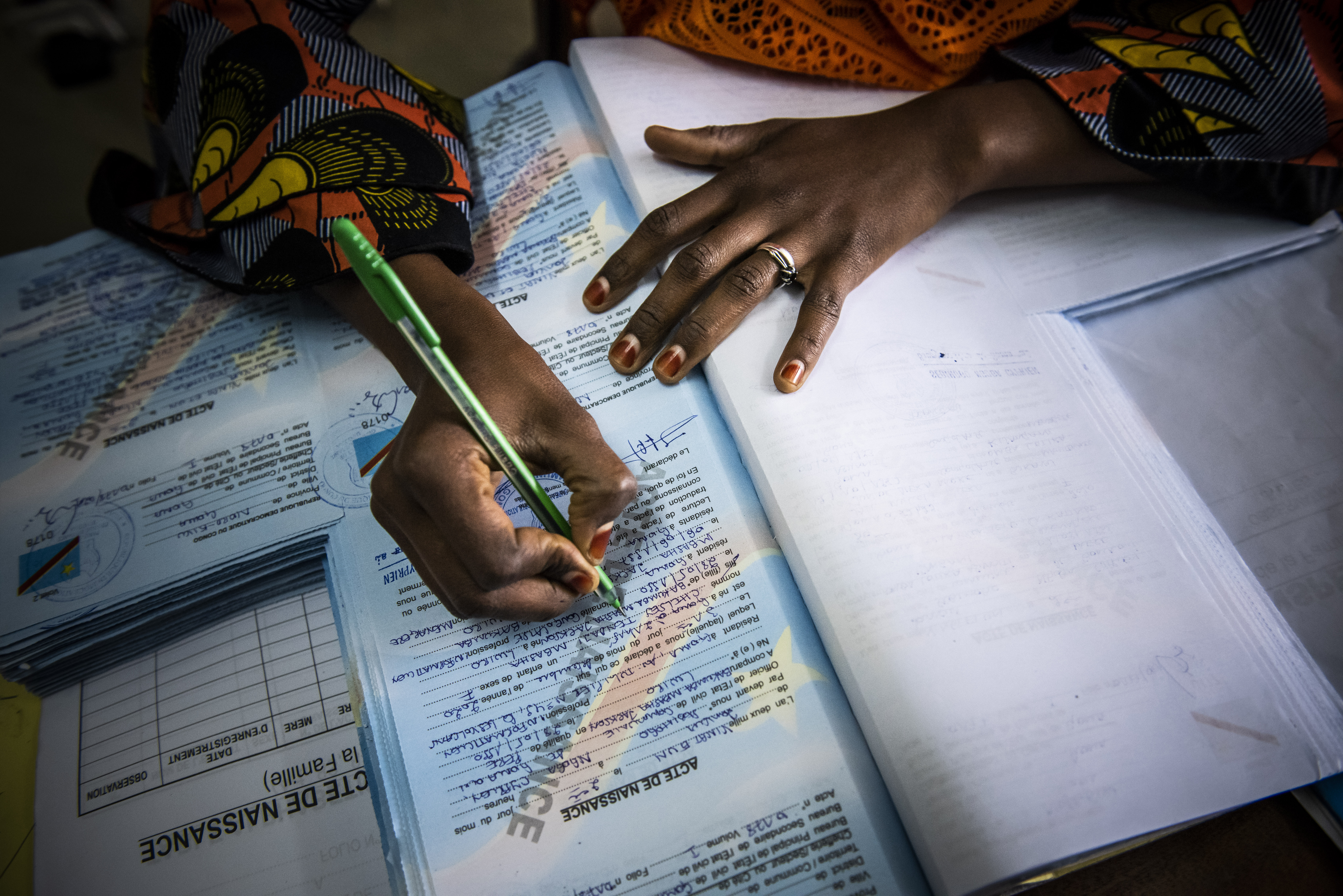 Health - Civil status for all
Improve the rate of civil-status registration of children in Goma and in the rural zones of the territories of Béni and Lubero in the North Kivu Province.
Strengthen the capacities and skills of the local government and national stakeholders in restructuring and automating civil status.
Registering to a database and delivering birth certificates for undeclared children without civil status, identified within 250 school establishments, through the organisation of retroactive registration campaigns.
Establishment of a "pilot zone" with systematic registration and delivery of a birth certificate to newborns under 90 days old.
Congo, The Democratic Republic Of The
In progress
See details