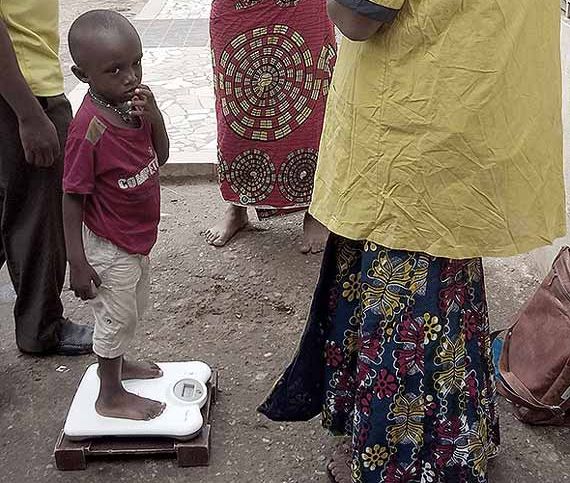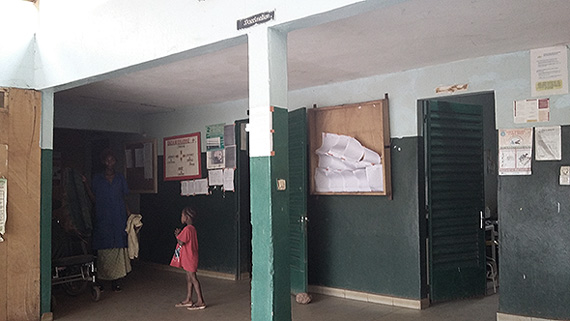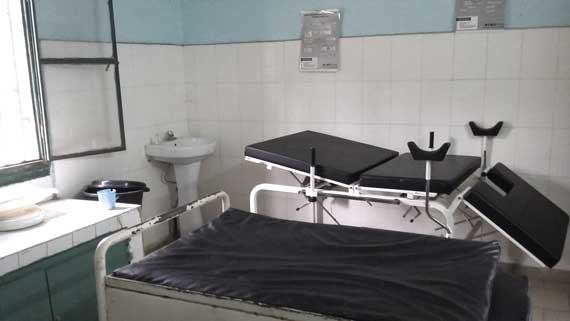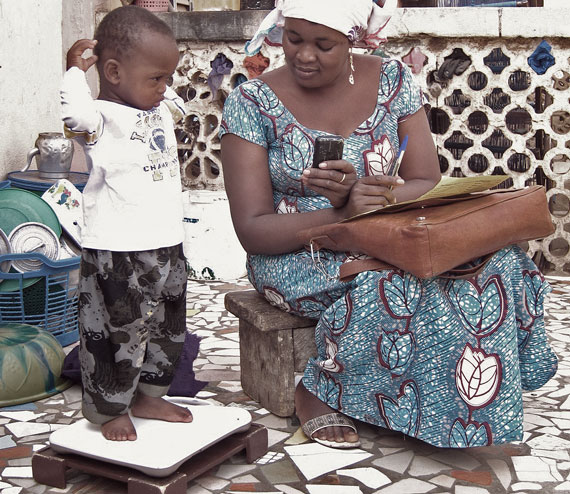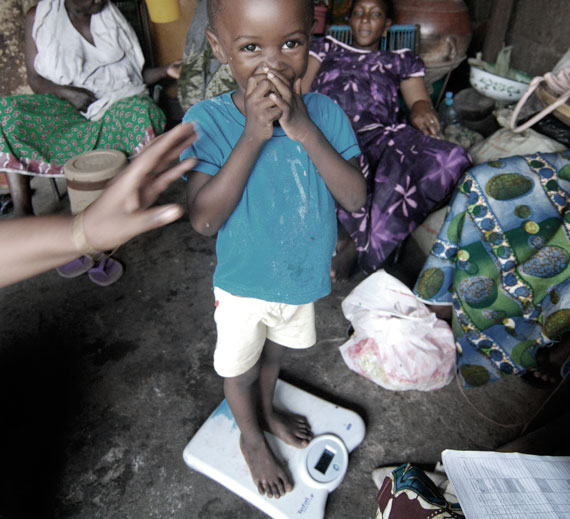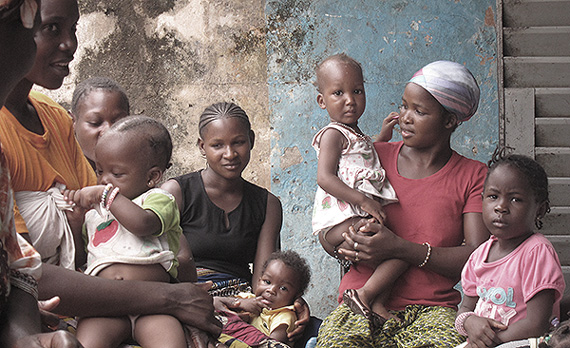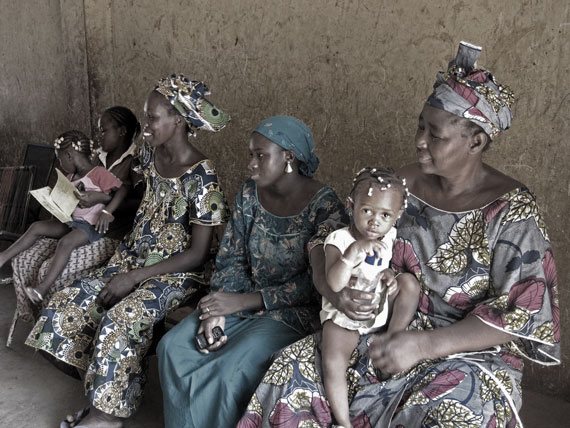 Context
In Mali, the majority of deaths among children under the age of 5 are linked to benign infectious diseases, which are entirely avoidable and can be treated with locally available medicines: pneumonia, malaria and diarrheal diseases represent 60% of infant mortality cases. In addition, 38% of children suffer from chronic malnutrition, which increases their vulnerability to such diseases. Infant-juvenile mortality rates remain very high in urban areas due to a lack of care, despite the presence of numerous care facilities and skilled personnel. This is mainly due to lack of financial accessibility, families' lack of knowledge and mistrust of primary care facilities. The partnership with the Djantoli association, revolving around two axes, is based on the "Djantoli service" aimed at facilitating and accelerating families' use of care in the event of a multi-faceted illness:
- Preventive monitoring of young children at home, based on regular home visits by tracing agents who collect simple data on the child (weight, brachial perimeter, stools, symptoms) and transmit them via a mobile application to the local health center staff in order to rapidly identify and refer cases at risk;
- Micro-health insurance to facilitate financial access to care when children get sick;
- A program of educational talks for mothers to improve their knowledge of childhood illnesses.
This service has already benefited more than 5,000 children since 2010 (of which 8 deaths were recorded) and had 1,734 active beneficiaires as of December 31, 2015. The most impoverished families in the intervention areas often lack the means, despite the Djantoli service having been designed to be very affordable, and are thus often obliged to renounce their access to care even though their living conditions make them even more vulnerable to the disease. Moreover, most of them are ignorant to the existence of the Malian medical assistance system, which could give them the right to free treatment, thus depriving them of their rights. It is therefore a question of developing solutions to support these families and offer them local subsidised health support.
While the health education program has proved successful in improving maternal health literacy, it has not sufficiently translated into a real change in behavior. Yet, the sustainable improvement of the population's health will inevitably occur through the mass adoption of preventive practices within homes. Having a unique bond of trust with mothers and a regular presence in families, follow-up agents are a tremendous lever to better reach mothers, personalising the approach towards making each of them aware of the issues and helping them to organize themselves in order to implement the necessary practices.
The aim is to strenghten this aspect by systematizing the time the Djantoli agents spend educating during the home visit and by continuously monitoring progress.
Completed activities
- Defining a health education protocol, including the intervention of health workers during home visits;
- Designing tools, teaching aids and training of health workers on preventive practices, the care system and psycho-social support techniques;
- Raising awareness of mothers during home visits and the animation of educational lectures;
- Setting up a partnership with the National Agency for Medical Assistance and the Social Development Department of Bamako Commune 3 in order to identify indigent children eligible for free care;
- Measuring the effectiveness of free healthcare;
- Establishment of a nearby preventive follow-up and health mediation for the children of beneficiary families.
Results found
- The 16 follow-up agents are in a position to provide individualised support on the subjects of mother and child health;
- The 2,000 mothers of children benefiting from Djantoli have significantly improved their sanitary practices, as well as their preventive and sanitary behaviors;
- The 300 destitute families identified benefit from free care under the Medical Assistance Plan;
- The 300 destitute families identified have improved their ability to detect diseases and act when they occur.
Health
Prevention of child-mortality through health education, Bamako - Commune 3
Mali

Bamako

Project status

Completed

Duration

2016-2017

Funding

50 000 €

Beneficiaries

500 children from destitute families benefiting from nearby preventive follow-up care and free access to care
300 families benefiting from free care
2000 mothers

Partners

Djantoli
National Agency for Medical Assistance
the Prince's Government.

Objectives

Improve the capacity for prevention, detection and care of common childhood illnesses, especially among the poorest families in Bamako Commune 3
Testimonies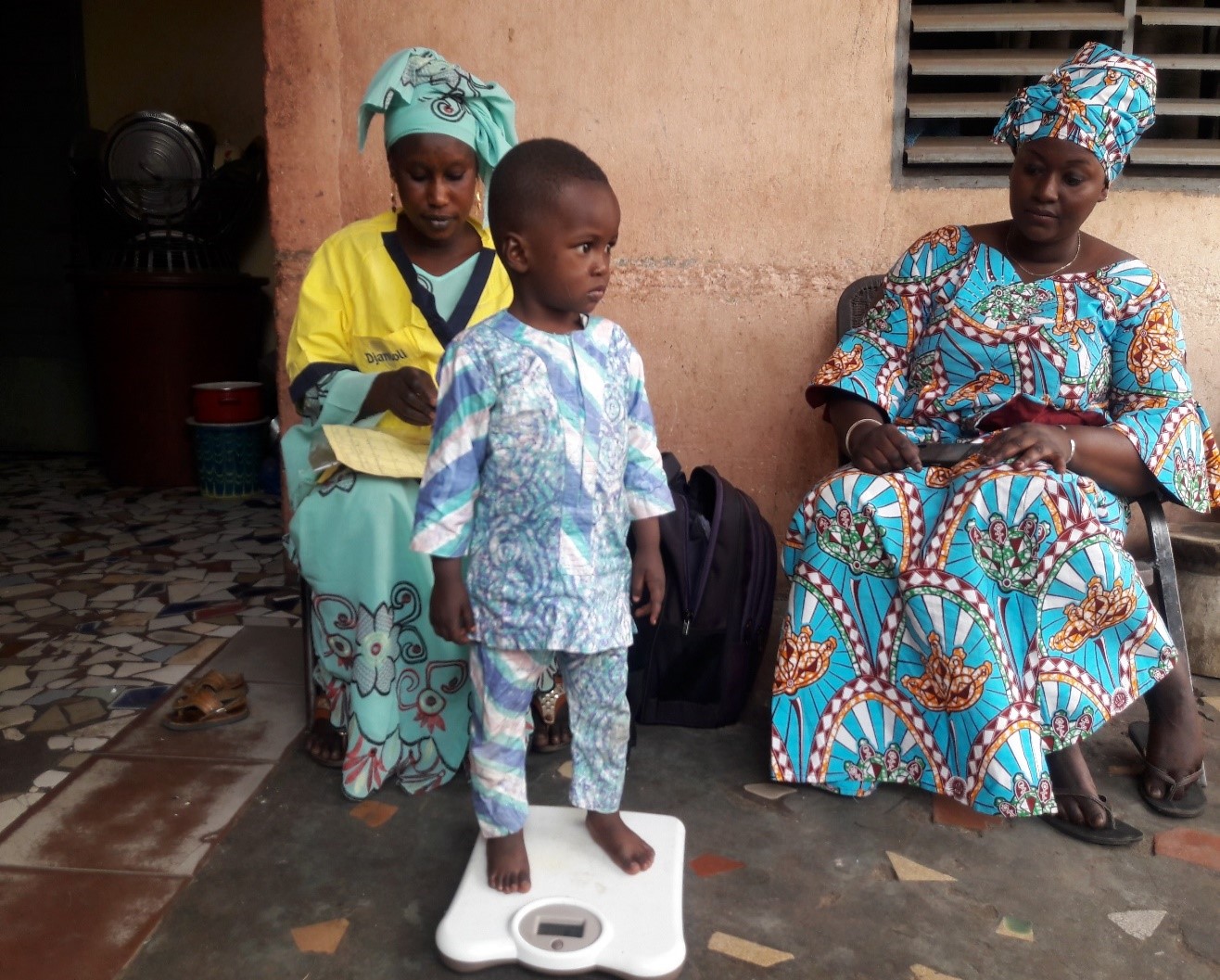 Aïssata
Read a first-hand account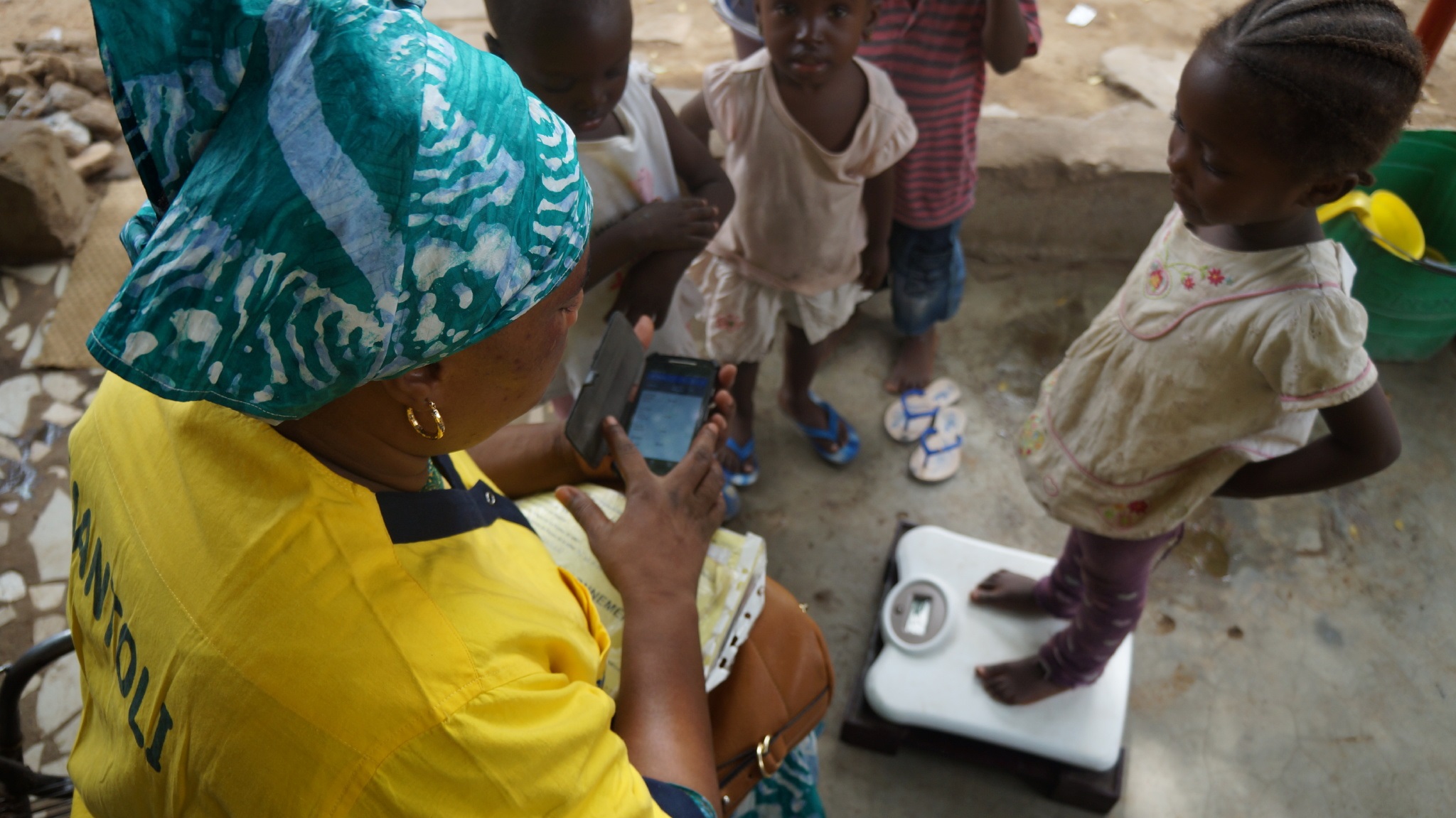 Fatoumata
Read a first-hand account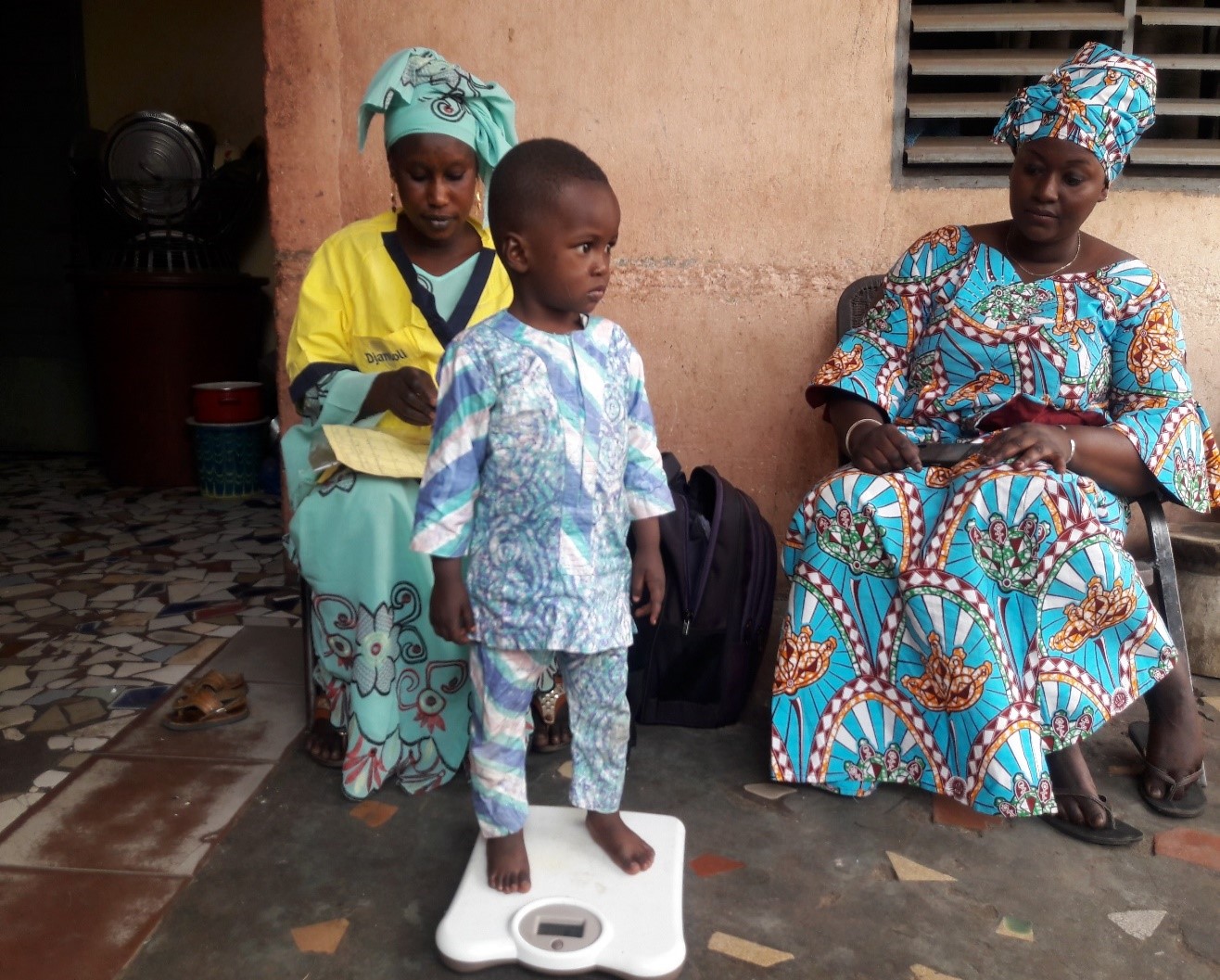 Aïssata
Testimony of a mother AMV + on the services of the project
"My name is Aïssata and I was a beneficiary of the classical service of Djantoli. As a result, when the AMS named Astan came to offer us the AMV + offer, I did not think twice to join because it already had my confidence! Indeed, his regular visits allowed me to follow closely the evolution of the weight of my child who had been diagnosed malnourished, and today he is in top form. The advantage of the new AMV + offer is that you are treated cheaply. In contrast, the AMV + does not take all the drugs, it is hoped that their offer will be improved in this direction. "
Close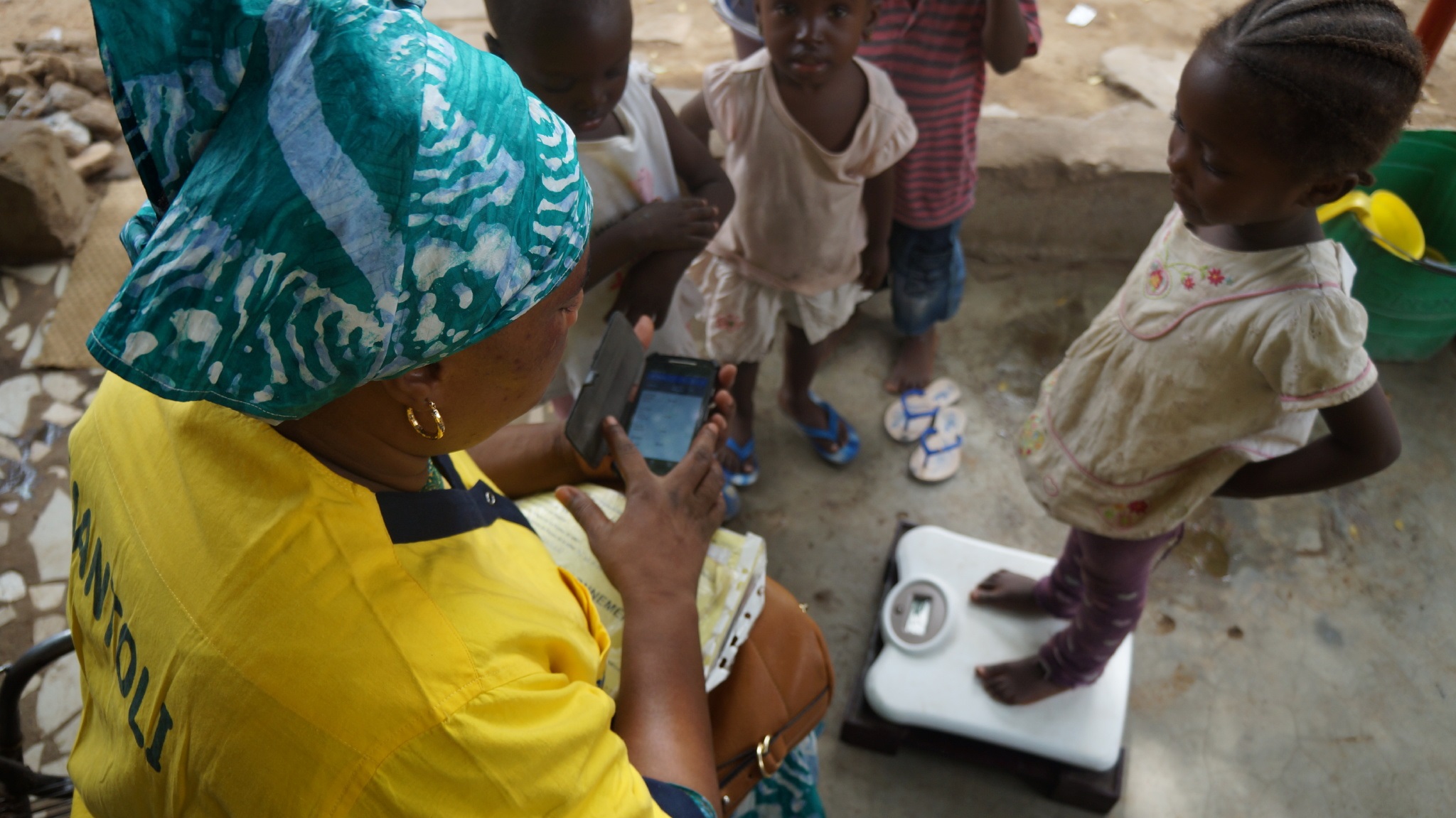 Fatoumata
"At the arrival of the Medical Mediation Agent of Djantoli in our household, we welcome him warmly. He waits for the child to come out while giving us health advice. When we present the child, the agent weighs him and asks us questions about his state of health. In case of illness, he directs us to the community health center. (..) Sometimes the MMA also talks about different insurance systems like RAMED or AMV and tells us where to go if necessary.
The work of the agents brings us a lot, we are well informed and sensitized. Today, our access to care is easier and our children are well followed. Now, I know that with little money, we can reduce the health problems of our children. "
Close