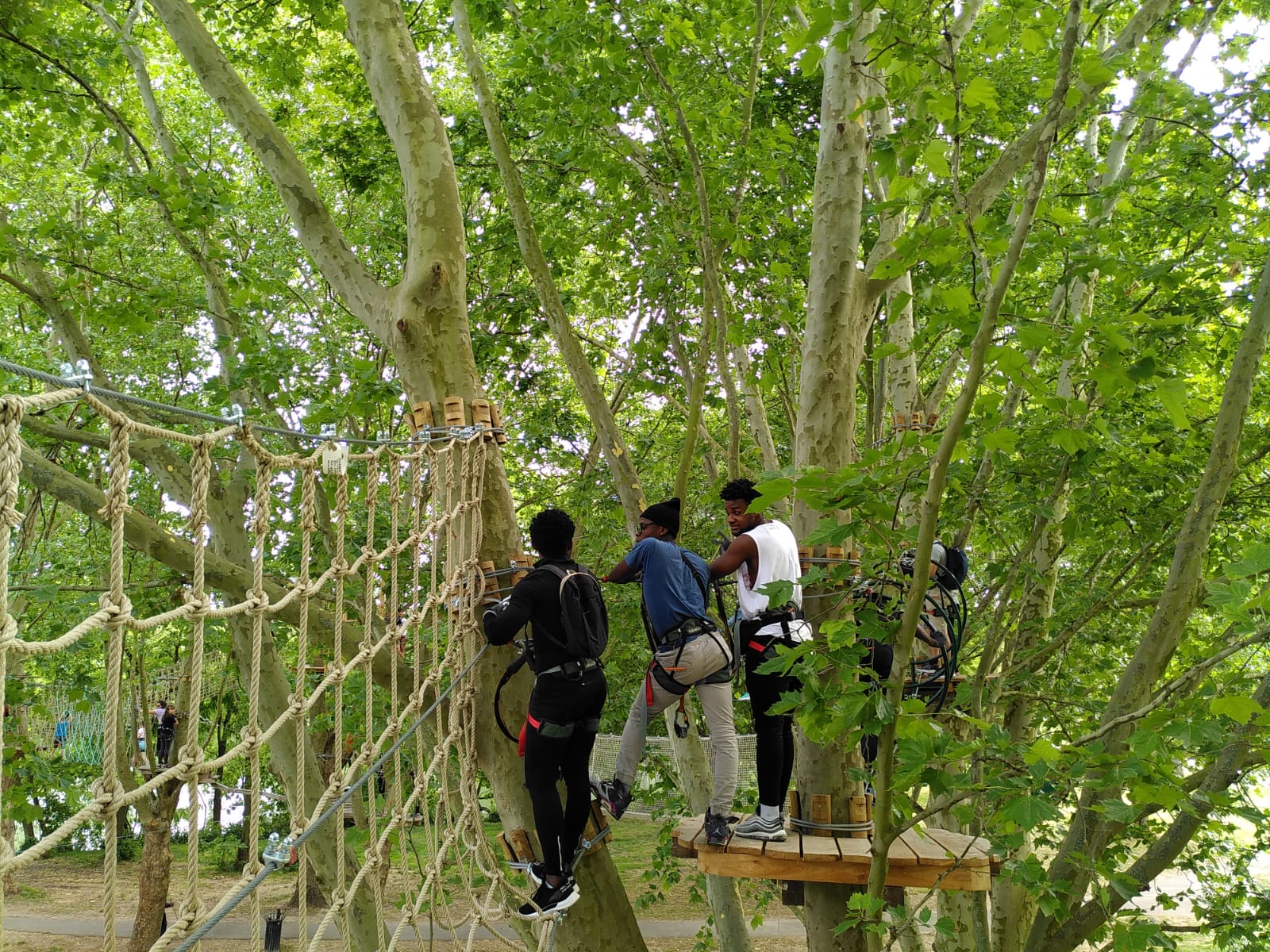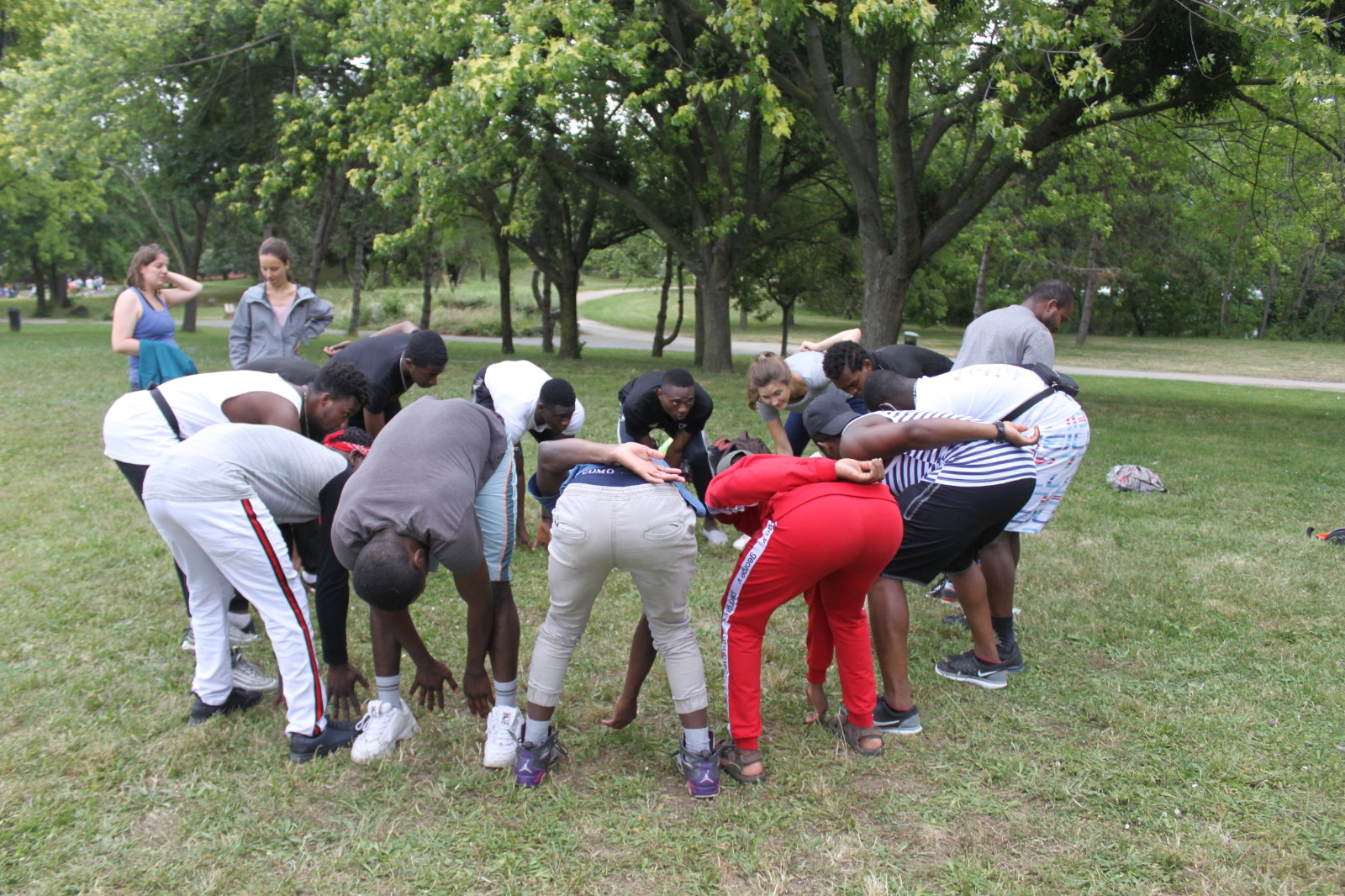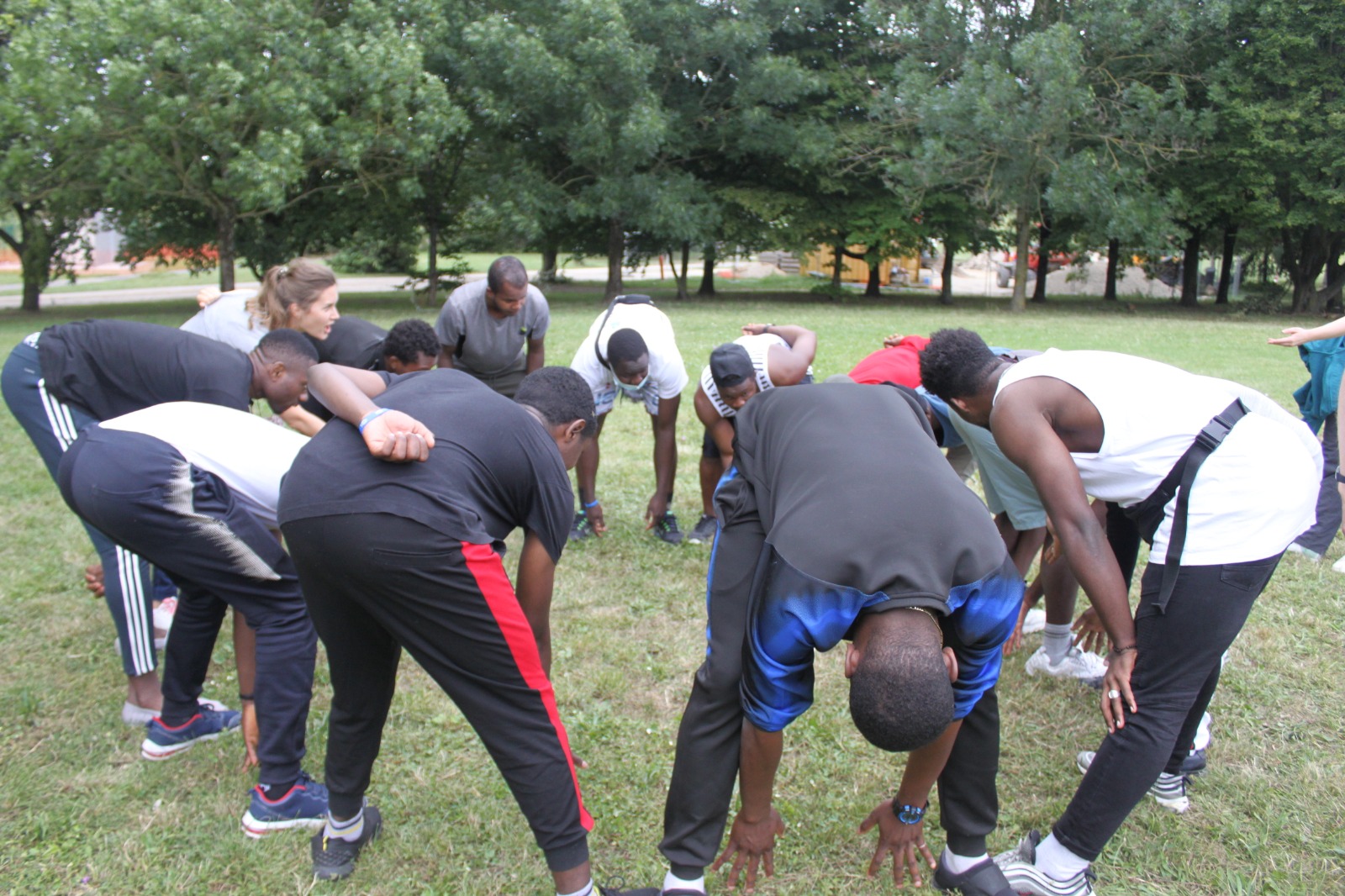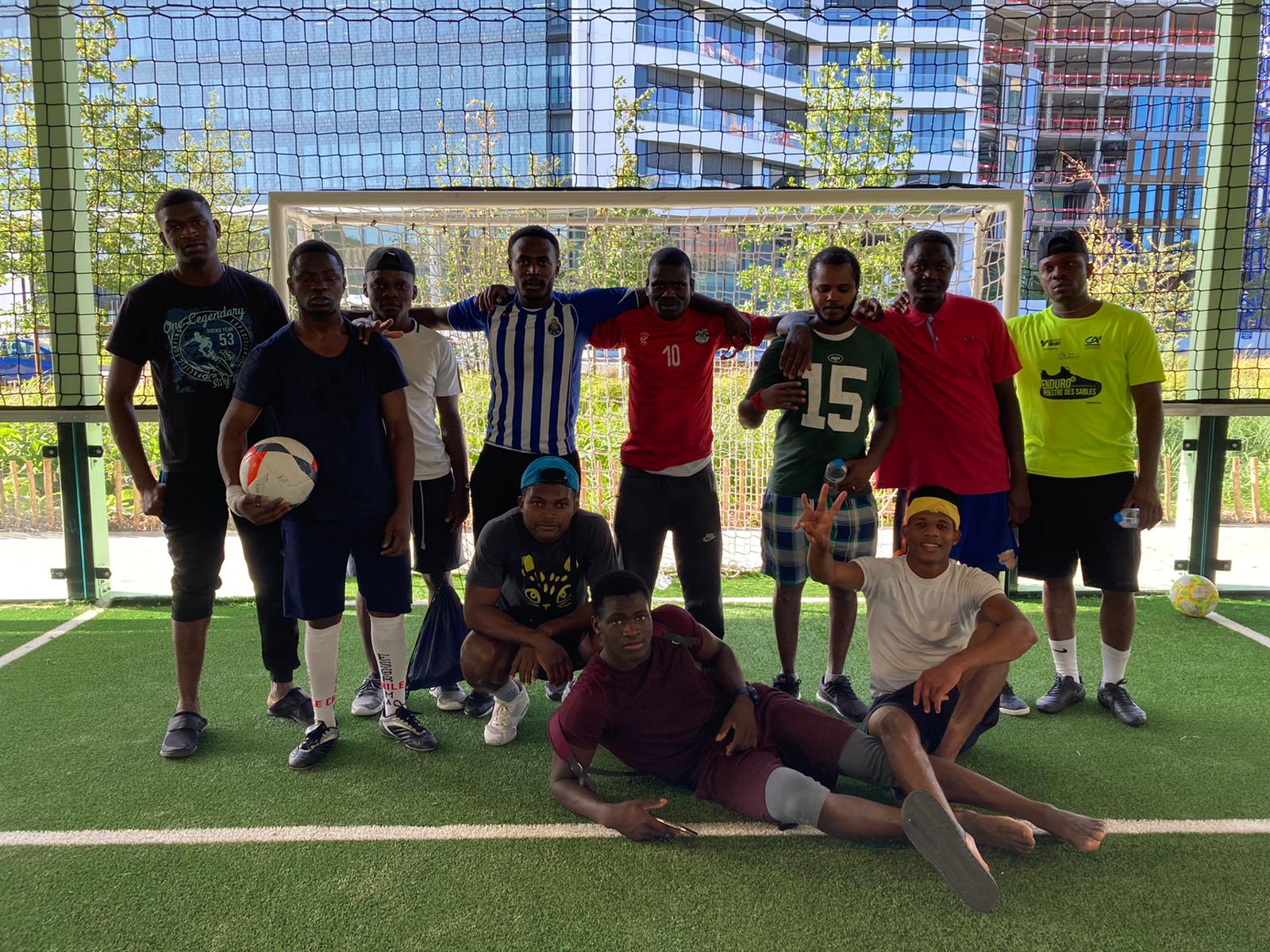 Context
Of the 214 million people in the world forced into exile, there are over 27 million children, both inside and outside of their countries. In Europe, there are around
100 000 people, including nearly 20 000 children, who cross the borders each year, most traversing the Mediterranean and exposing themselves to many dangers.
In France, and particularly in Paris, the statutory arrangements for the reception and integration of migrants established by the government are insufficient, given the pressure of the movements (80 people arriving in the capital every day in 2018), remain complex, and fluctuate according to legislative directives. The Parisian community has mobilised on this issue regarding the protection of children, through a plan – Accueil et Accompagnement des mineurs isolés étrangers à Paris" [Reception and Guidance of Isolated Foreign Minors in Paris] – but also within the framework of the Pacte parisien de lutte contre la grande exclusion [Parisian Pact to Combat the Great Exclusion] (2015–2020).
In this Parisian context, the case of itinerant young people, in particular within the La Chapelle neighbourhood, is particularly problematic. Arriving in the capital via Gare du Nord, they find themselves lost in this neighbourhood inclined towards drug trafficking and prostitution. These young people, who are mostly not eligible for social welfare, are forced to wander and therefore vulnerable to all kinds of trafficks and violence.
The Association Solidarité Notre Dame de Tanger, whose premises are located in this neighbourhood, offers these young people an alternative to the violence and isolation that they have experienced since leaving their countries of origin. By providing them with a familial yet rigorous framework, the association targets the psychosocial development of these young people, to eventually allow them to integrate socially and professionally within French society if they choose to.
Within the framework of its Unaccompanied Minors programme, the AMADE supports isolated young migrants by ensuring the respect of their rights as well as their socioprofessional integration, through partnerships with grassroots operators.
An initial partnership with the ASNDT initiated in 2019 supported the reception and accompaniment of 21 unaccompanied minors and isolated young people. To date, 11 of them have obtain a student visa and 5 are now autonomous and integrated within French society.
This new partnership for the 2022–2023 year will allow 17 young people to be supported towards their socioprofessional integration, but also to support the association's development, so that it can build a methodology in service to isolated young people in Paris and increase its impact.
Completed activities
Reception and Support of Young People
Upon their arrival within the association, each young person is welcomed and listened to, then heard by a volunteer psychologist, who makes recommendations for their psychological and psychosocial support. The young person is then oriented according to their abilities towards suitable educational support, with a view to their integration within a school (literacy, support, etc.).
The young people are accommodated in housing according to their level of autonomy: 12 young people at a youth hostel, 2 young people in an apartment made available by the parish Saint Jacques Saint Christophe, 2 other young people in student residences, and 1 young man accommodated at a welfare home. To encourage their autonomy, once the young person obtains their first income, they contribute to the rent proportionate to their means.
Setting Up Extracurricular Activities Designed for Young People
The association holds 2 holiday camps each year for the young people, as well as cultural and recreational outings (museum visits, treetop adventure parks, cycling, etc.). In addition, once a month educational talks are held on themes relating to the young people's daily lives.
Guidance of the Young People Throughout Their Schooling and in Their Life Plan
Each young person is guided during their school years by a volunteer from the association who participates in meetings with students' parents and all events relating to the young person's schooling. The volunteer thus becomes the young person's point of contact in the event of absenteeism or bad behaviour.
The young person is also regularly interviewed about progress on their life plan and the steps to achieve it. The association plans to work with a mentorship association that connects young people and members of the working population who can support them in the success of their professional project.
Maintaining A Connection with the Young Beneficiaries After They Leave the Programme
The young people who have left the programme return regularly to the association, some become volunteers and maintain the connection. The association continues to follow their careers, in order to evaluate the impact of its activities.
Results
17 young people enjoy integral support and progress within a framework that encourages their personal development and progressive empowerment;
The young people develop interpersonal skills through extracurricular activities;
The young people receive an education and obtain the qualification corresponding to their level;
The young people are integrated into society and embark on a professional career.
Protection
Reception and guidance of Unaccompanied Minors in Paris
France

Paris

Project status

In progress

Duration

2022-2023

Funding

40 000 €

Beneficiaries

9 Unaccompanied Migrant Children and 8 isolated young adults with student visas, aged between 14 and 25

Partners

Association Solidarity Notre Dame de Tanger



Notre-Dame Foundation



Diocese of Paris



Paris City Hall

Objectives

To support unaccompanied minors and isolated young people in Paris, to bring them out of errancy so that they can build their future through their socioprofessional integration.

Take charge of the fundamental needs of young people and enable them to find their bearings and rebuild their lives.

Offer young people the chance of pursuing their education and integrating socially and professionally.