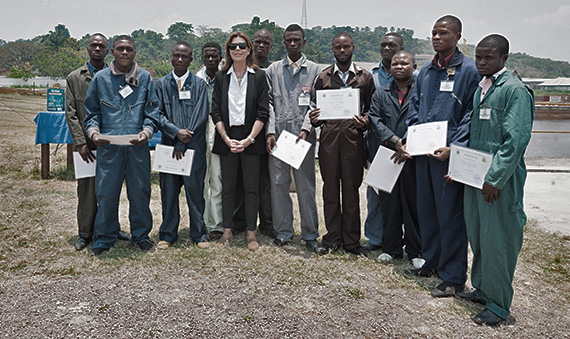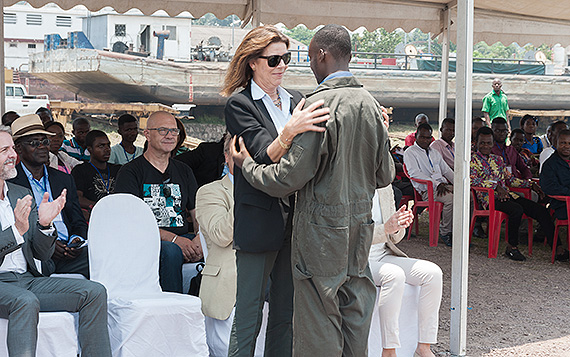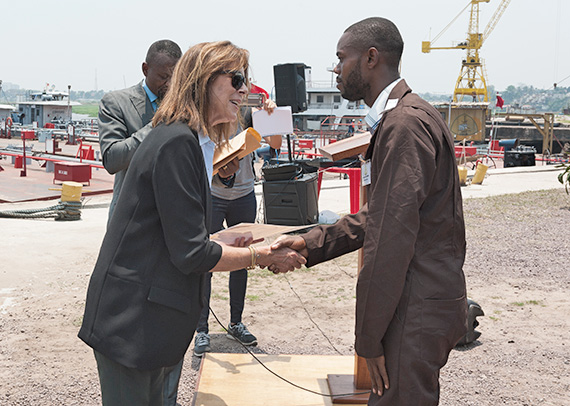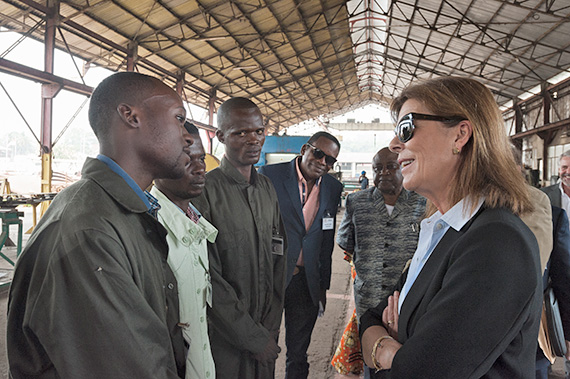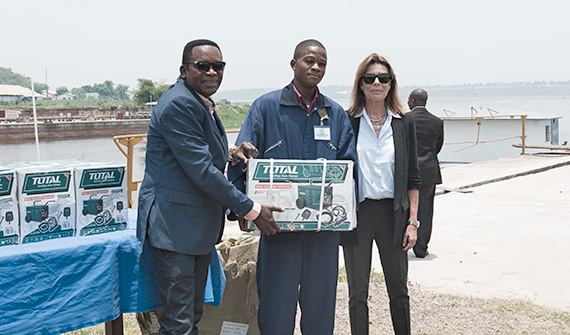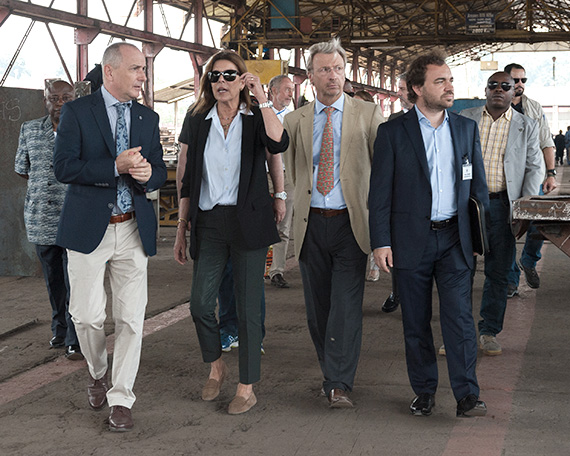 Context
More than 25,000 children live on the streets in Kinshasa. Some of these children who have been able to access specialised institutions, receive vocational training that is meant to enable them to reintegrate into society and become autonomous. However, the capacity for these young people to access the business world is limited due to various reasons: the private sector's reluctance to welcome these children stigmatized by society, the inability of street children to reintegrate into a binding social framework, or the lack of links between vocational training centers and companies. On the other hand, Kinoe enterprises are facing serious difficulties in recruiting trained young people.
HRH The Princess of Hanover's visit to the Democratic Republic of Congo in June 2013 was the opportunity to meet, through Apprentis d'Auteuil, the institutions caring for children in street situations, members of REEJER, but also one of the country's main industrial companies, the Chanic Group. From these exchanges, a collaboration was born between AMADE, Apprentis d'Auteuil, REEJER and the Chanic company to create a pilot project for the professional integration of these street children.
Completed activities
- Diagnosis by an expert from Apprentis d'Auteuil on the support needs of the Integration Training Centre;
- Proposed support for the Training/Integration Centre based on the results of the diagnosis;
- Pedagogical training for the centres' trainers by experts from the National Institute of Professional Preparation (NIPP);
- Organization of workshops throughout the year to exchange practices;
- Skills training for 120 young beneficiaries of the integration kits through a workshop on culture of peace based on the skills of everyday life;
- Training of the same 120 young people by a RDC entreprise on the construction and development of their own economic activity;
- Distribution of integration kits and support of young people by the infrastructures involved.
Results
- The REEJER sees an increase in the skills related to the training and thus strengthens its coordination role;
- The skills of the 12 members from the 6 vocational training centers chosen to follow the young trained people on their path to professional integration are strengthened;
- Young trained people are progressing towards socio-professional integration.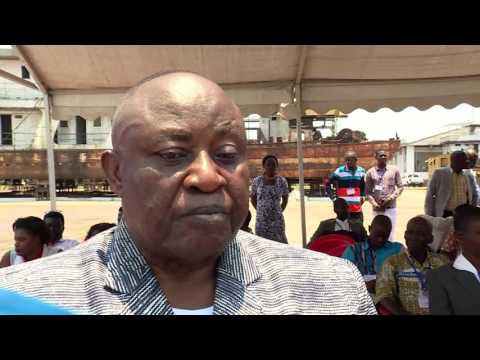 Protection
Professional inclusion for marginalized young people living in the streets of Kinshasa
Congo, The Democratic Republic Of The

Kinshasa

Project status

Completed

Duration

2014 - 2017

Funding

64 356 €

Beneficiaries

120 youth in training
6 professional training centres

Partners

Apprentis d'Auteuil
REEJER
Chanic Group
Fondation Air France

Objectives

To contribute to the professional integration of disadvantaged young people in Kinshasa by improving, in partnership with the private sector, existing vocational training schemes and by supporting young people from six vocational training centers.