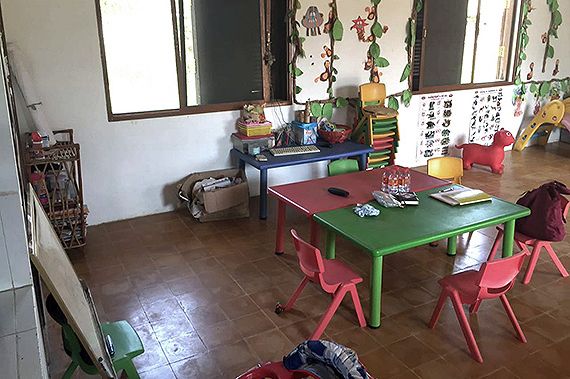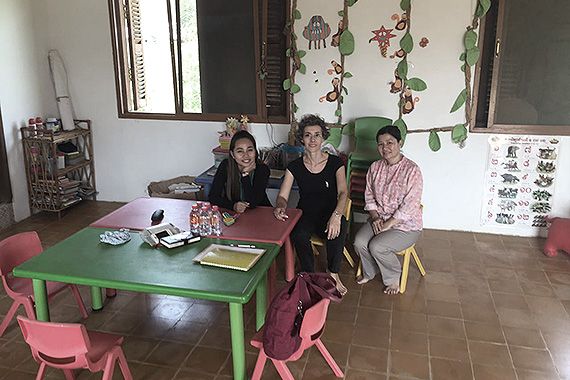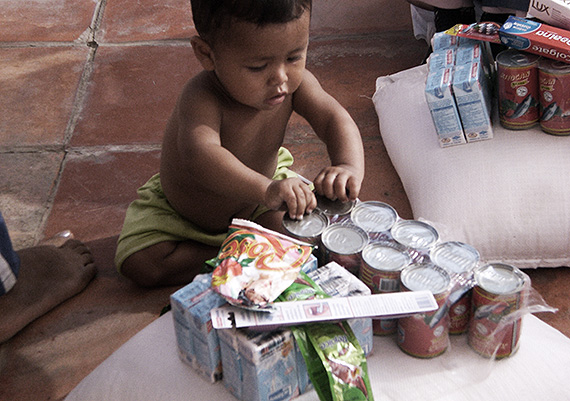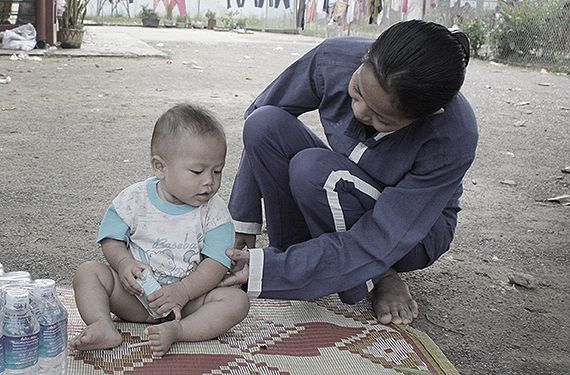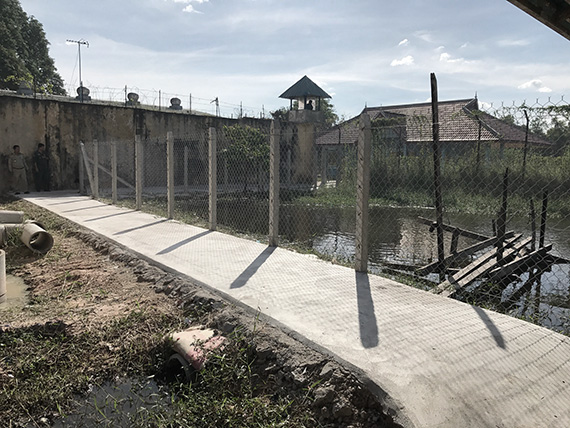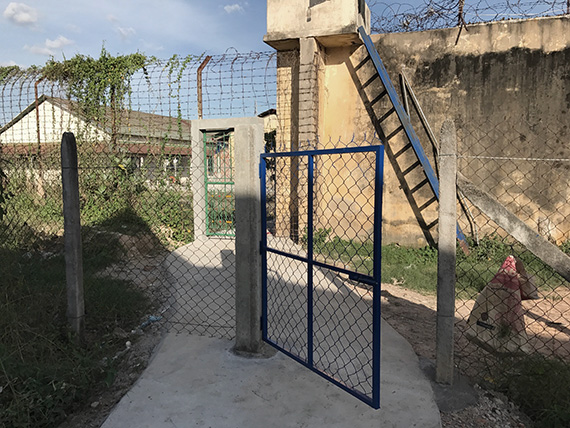 Context
It is estimated that 8% of the prison population in Cambodia is female. More and more women are imprisoned in a prison system that is predominantly for men. They are detained on charges of drug trafficking, theft or prostitution. Of these women, more than half are deprived of their liberty without having undergone trial.
In 2009, AMADE initiated the creation of a day-care center for incarcerated mothers and their children at the CC2 women's prison in Phnom Penh, the main prison in Cambodia. AMADE has been responsible for its functionning from day one.
Thanks to the mobilization of NGOs such as AMADE, in 2011 the Cambodian government lowered the age of children allowed to stay in prison with their mothers from 6 to 3 years old. This measure was reinforced by a presidential pardon in 2015 for a number of imprisoned mothers, following the release of a report by the Cambodian League for the Promotion and Defense of Human Rights (CLPDHR), who brought attention to the number of children living in prison. Despite these measures, beginning from the second half of 2015 the number of pregnant women and children born and living in Cambodian prisons continues to increase. By February 2016, there were 41 children aged 0-2 and 39 pregnant women in these prisons.
Although the age of children who can stay with their mothers in prison has been reduced from 6 to 3 years old, the confined situation in Cambodian prisons is still not an appropriate environment for newly born, or about to be born, children due to the lack of food and drinking water, poor sanitary and hygienic conditions, lack of access to health care, obvious overcrowding and the resulting safety issues.
Completed activities
- Permanent monitoring of pregnant women and children;
- Legal registration of births during the period of incarceration;
- Implementation of alternative care options for children over the age of three;
- Nutritional care and the provision of hygiene kits for pregnant women and children;
- Access to medical care and immunization for all children;
- Childbirth to occur in hospitals;
- Monitoring and evaluation of each child's development;
- Early childhood care and the implementation of play activities.
Results
- Women are aware of their rights and the rights of their children;
- Women and children had access to adequate health care and nutrition;
- Children had access to early stimulation and education.
Protection
Protection of children living with their mothers in the CC2's jail of Phnom Penh
Cambodia

Phnom Penh

Project status

Completed

Duration

2016 - 2017

Funding

25 900 €

Beneficiaries

Children living with their mothers in prison, incarcerated pregnant women

Partners

Il Nodo
CLPDHR

Objectives

To promote children and women's rights in prison