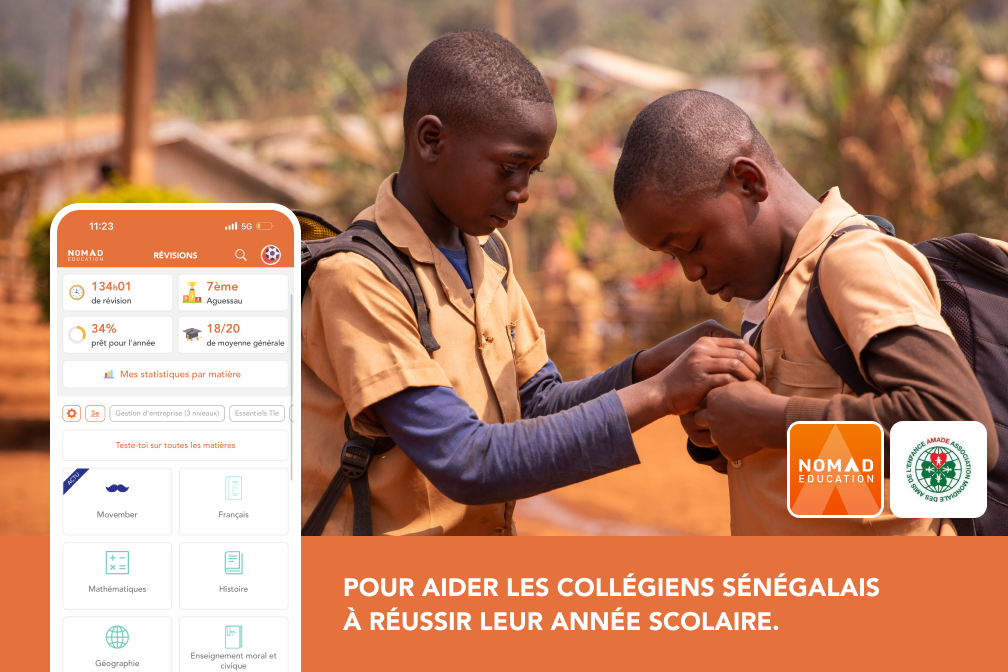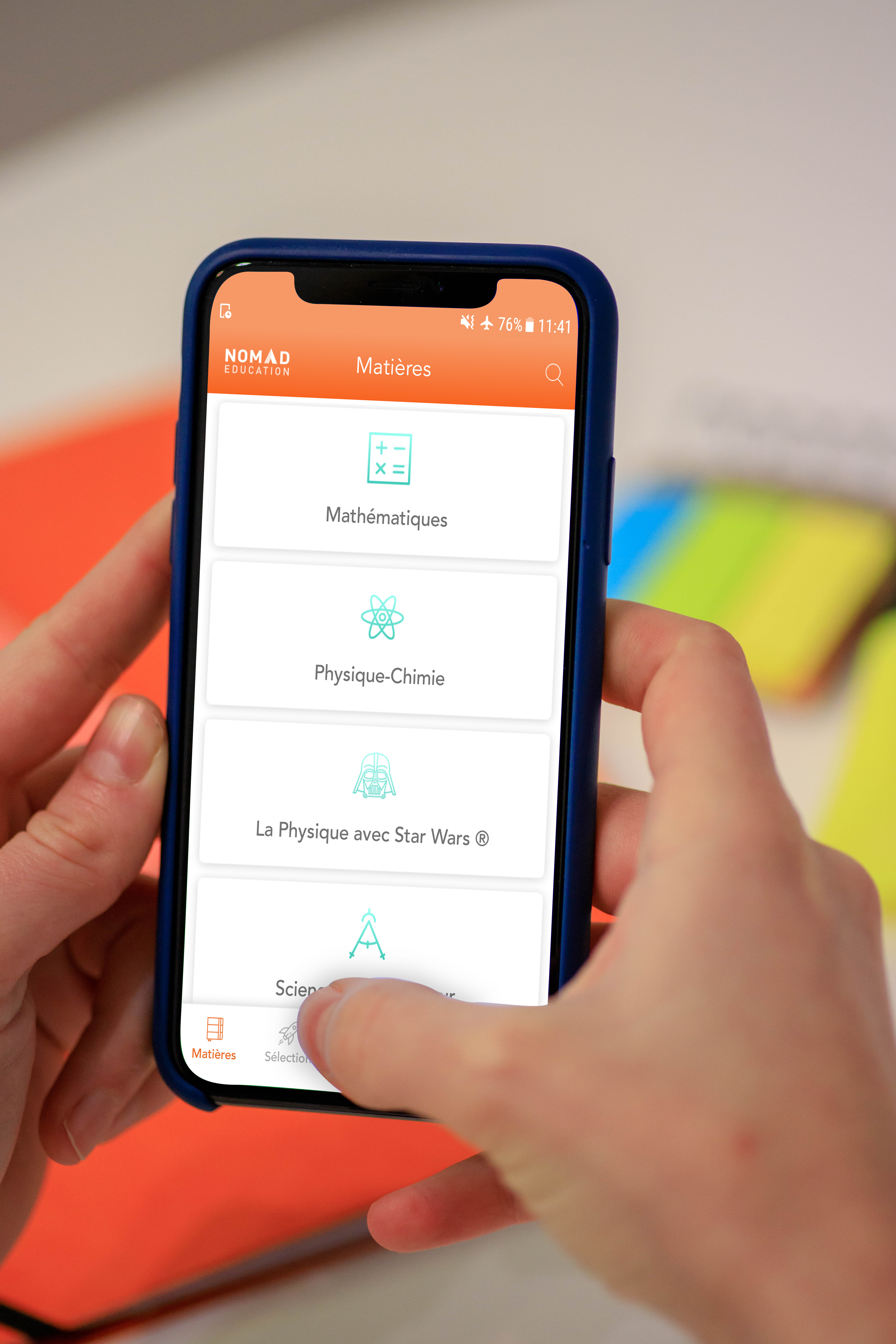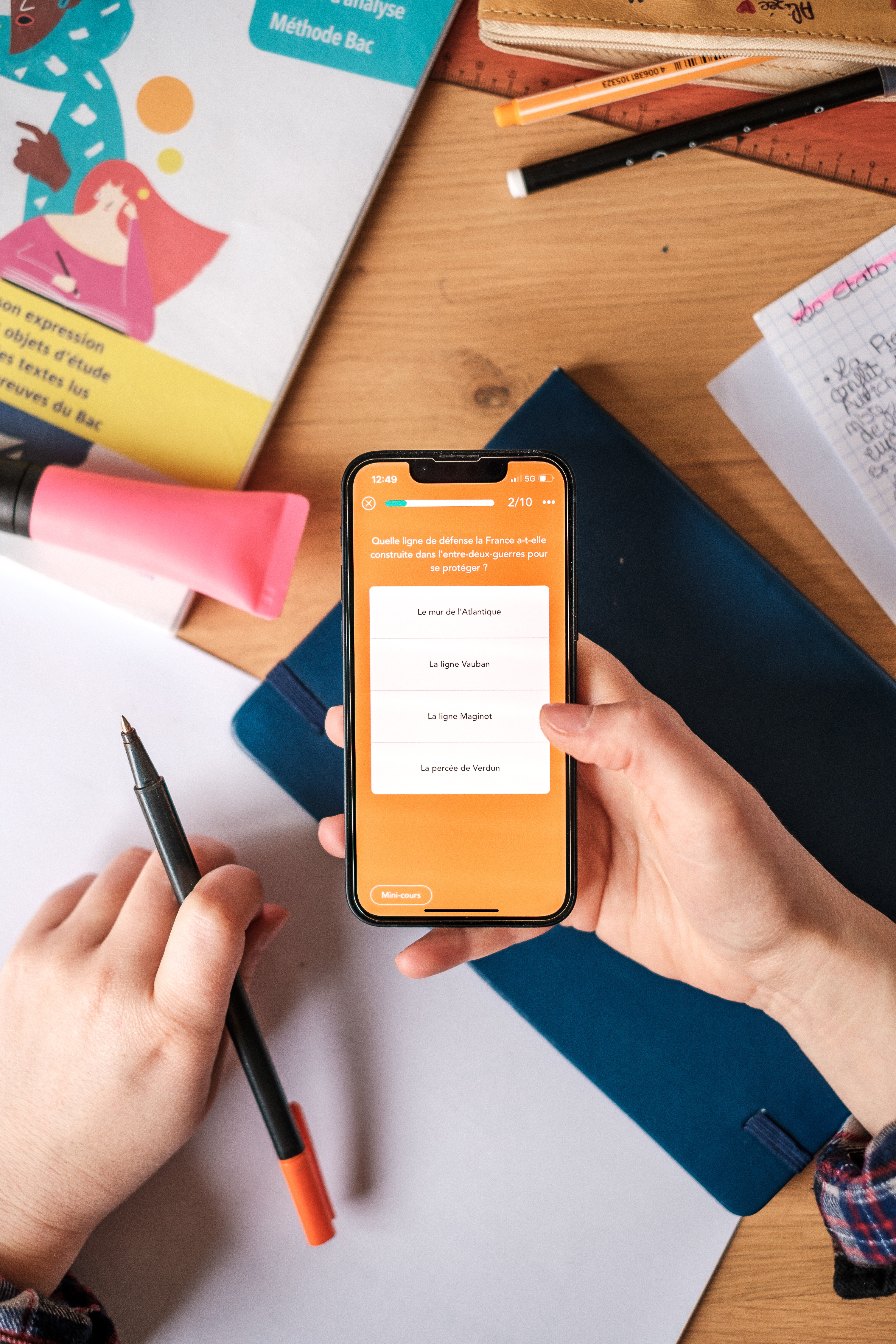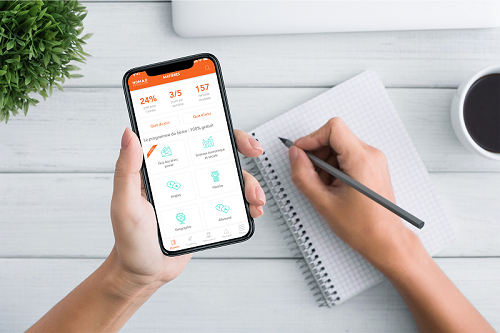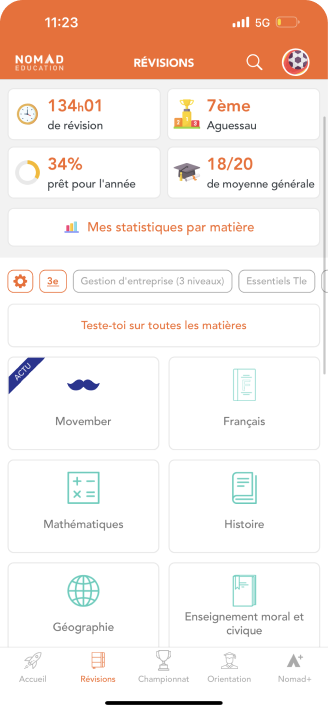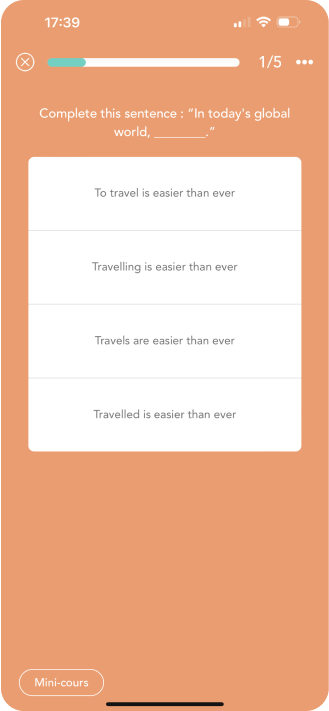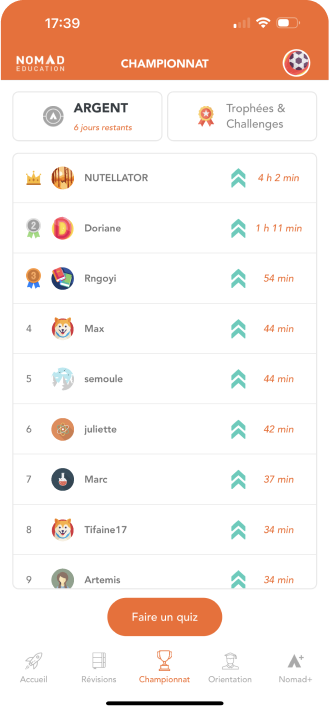 Context
According to the World Bank, the rate of attainment of primary school level in Senegal represents 61%. Four in every ten children does not complete primary schooling and only 37% finish a complete cycle of basic education.1 Higher learning also has a low gross rate of school attendance, just 7% in 2017.
Today, Senegal needs to increase its school attendance rates, particularly for intermediate and secondary levels, which are not compulsory (school is mandatory up until the age of 11).
The acquisition of knowledge such as reading, writing, and calculation are important pillars for all students in the country.
Nomad Education is a business that is having an impact: through its mobile application, it supports the success of all young French-speakers worldwide, free of charge and irrespective of their school or social level.
Today, Nomad Education federates more than 1.6 million active users annually, mainly intermediate students (1 student in 4, aged 14–15), high-school students (1 in 3 final-year) and university undergraduates. Nomad Education is present in France, and in 29 French-speaking African countries (600 000 members in francophone Africa).
Having already developed some of the content of the French BAC SCIENCES classes for the last two Senegalese high-school year levels, AMADE joins forces with Nomad Education on this project, which aims to provide a free service in Mathematics (in French and Wolof) to each Senegalese intermediate student. This content will enable them to progress, in order to succeed in their scholarship across the four levels of intermediate school.
Completed activities
Creation and upload of content in mathematics onto the application
Mathematics content adapted to the Senegalese school syllabus across the four levels of intermediate school is produced and uploaded onto the application by Senegalese teachers from the Institut Jeanne d'Arc in Dakar.
Translation of the content produced in Wolof and uploaded to the application:
Once the content has been produced, the teachers identified will translate it from French into Wolof. The translated content is then uploaded onto the application.
Communication and advocacy activities to showcase the application and increase its visibility
The challenge is to make the application known to young people so that they use it. Referencing of the Nomad Education application is undertaken at Senegalese stores (App Store and Google Play) in order to increase its visibility on download platforms. In addition, advertising campaigns are launched on social networks (Google Ads, Facebook Ads, Instagram) – including some specific to parents – to promote the application and reach a wider target audience.
Finally, an advocacy strategy is implemented with the Senegalese National Ministry of Education to facilitate the use and appropriation of the application by teachers.
Results
- The Nomad Education application makes mathematics content available for the four levels of intermediate schooling.
- The content created is translated into Wolof.
- The application is distributed in Senegal to intermediate students and their parents.
- The students, teachers, and their parents appropriate the application and its content.
- Improved school results for the children who use the application.  
Education
Facilitate senegalese students' learning through digital content
Senegal

Project status

In progress

Duration

2023

Funding

35 000

Beneficiaries

28 000 Senegalese intermediate students, aged 10–11 to 14–15, who have downloaded the NOMAD Education application

70 000 additional intermediate school students likely to use the application

The teachers and families of the students

Partners

Nomad Education

National Ministry of Education, Senegal

Objectives

Integrate the mathematics content in accordance with the Senegalese syllabus

Allow each child to revise in their usual language

Support the distribution of the application and its appropriation by the beneficiaries