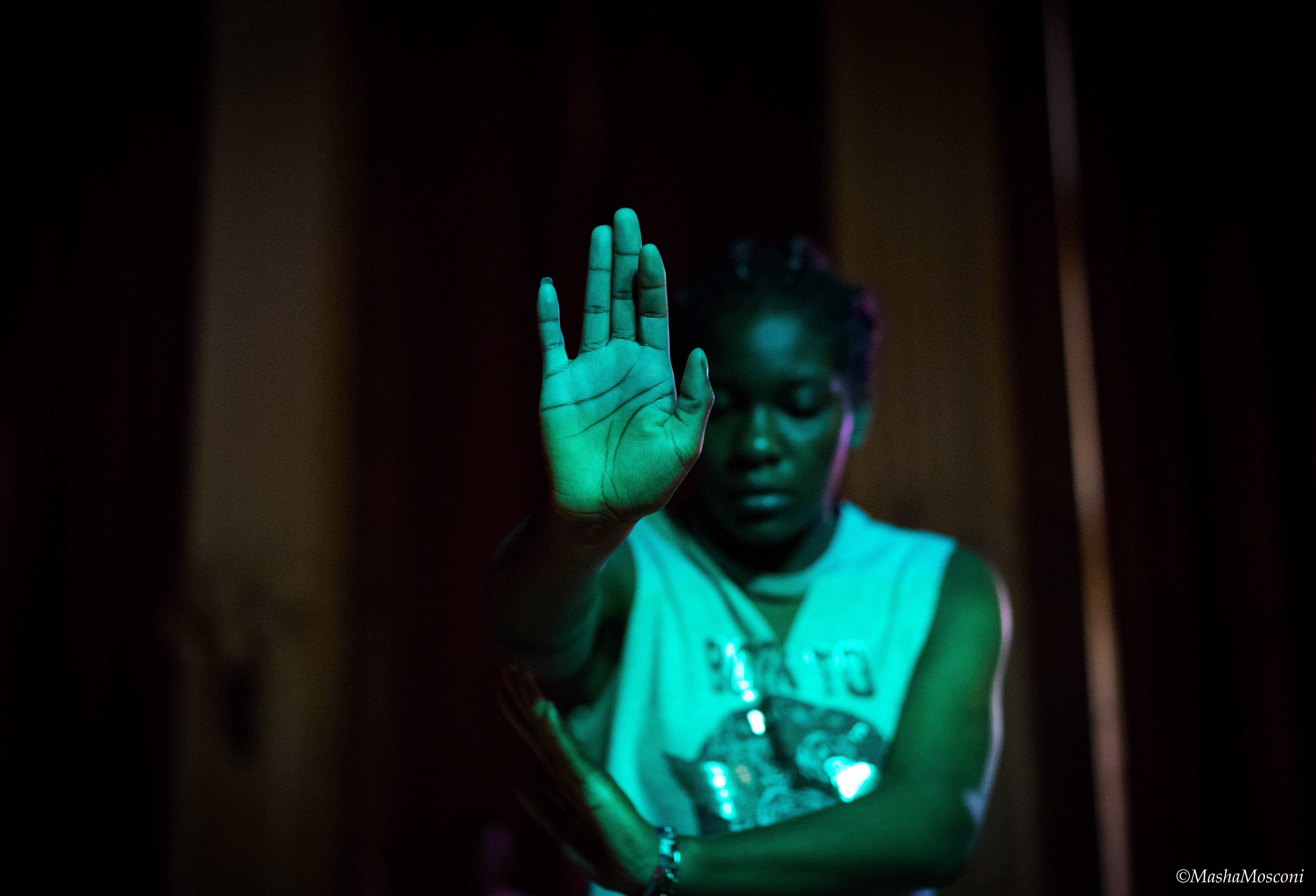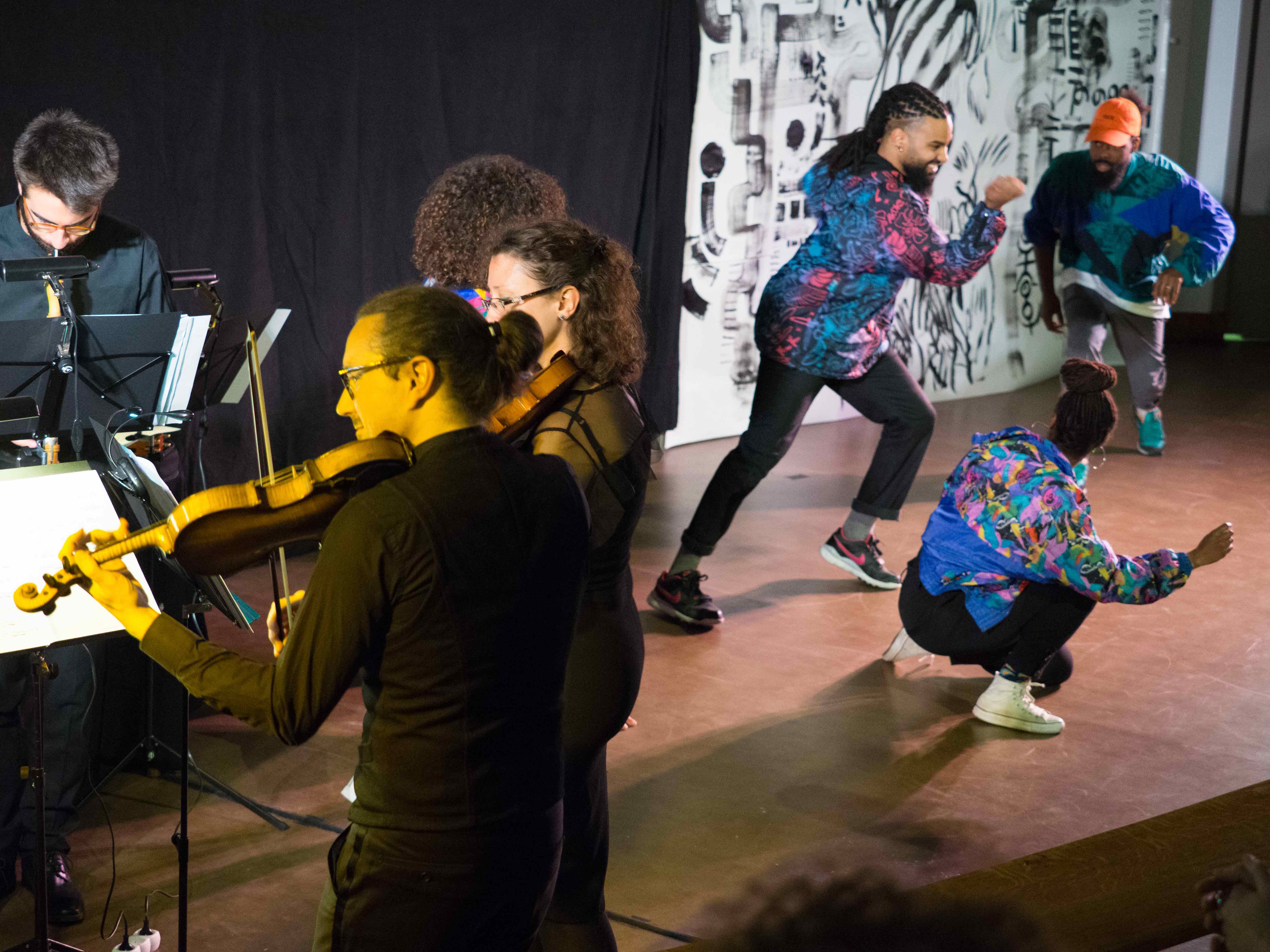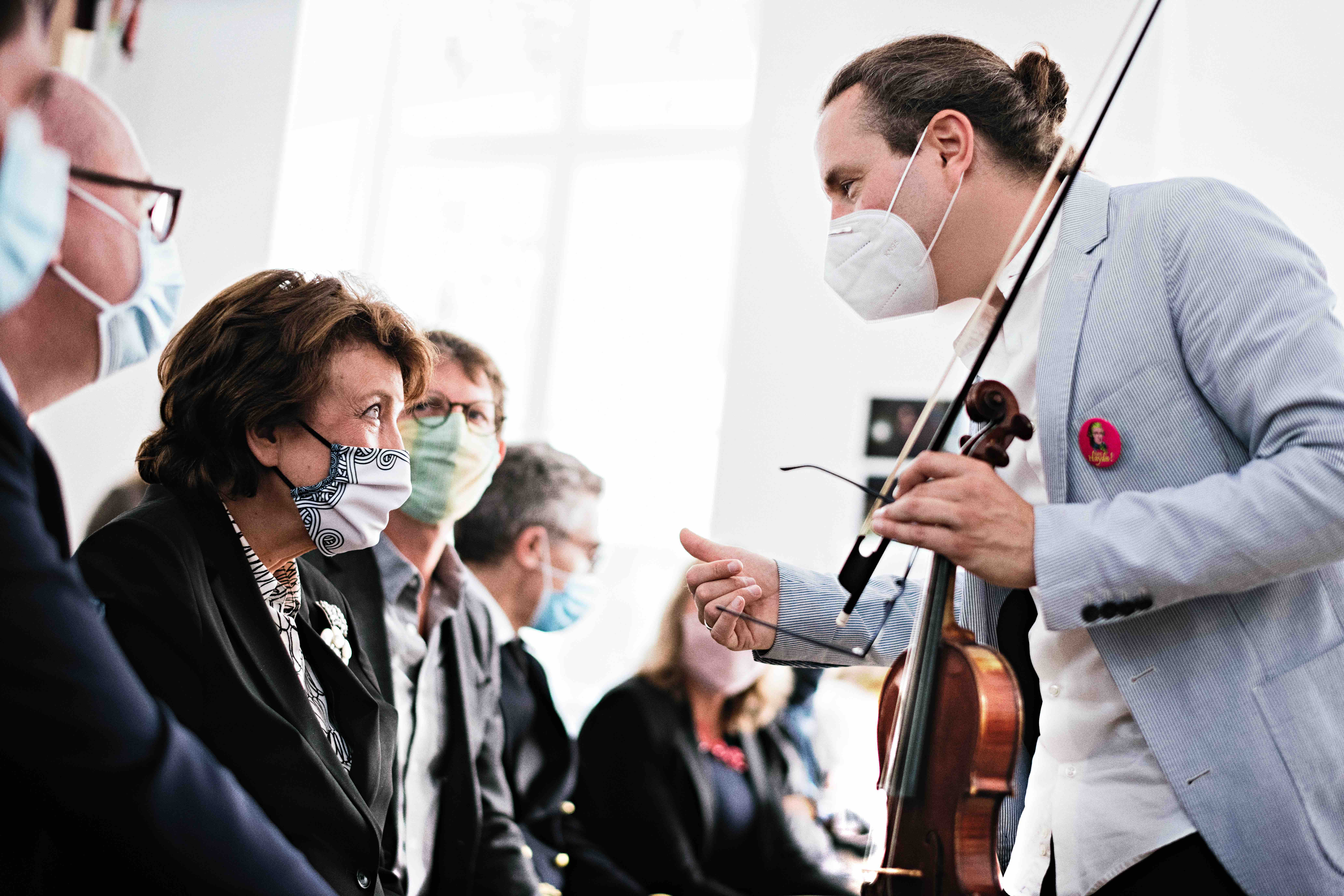 Context
School dropouts and academic failure affects nearly two million young people in France and more than one child in every five is living in poverty. Despite concerted efforts, social determinism remains a reality: young people from modest environments are 2.5 times less likely to obtain a Bac+2 tertiary degree than the children of executives and intermediary professions and nearly 700 000 young people follow less ambitious training paths (professional orientations).
The pedagogical project "Hip Baroque Choc" led by the orchestra Le Concert de la Loge has taken on the ambitious challenge of federating high school students in professional or technological training courses and professional artists, around an art project combining interventions in schools and the creation of a show, thus offering a powerful encounter between two very different worlds.
This initiative invites vulnerable youth, distanced from an artistic environment that they believe to be inaccessible, to open up to art by discovering their potential within a creative process, a vector for cultural exchange, cooperation, sharing, but also the showcasing of professional and technological sectors that are very often denigrated.
Initiated in 2017 and deployed within eleven schools, the project "Hip
Baroque Choc" has so far affected over 7 000 students, associated 50 teachers, and represented nearly 900 hours of interventions. 100% of the students involved in the project have followed their classes regularly, whereas the professional stream has a rate of absenteeism two to three times higher than conventional high schools.
The 2021–2022 edition of Hip Baroque Choc combines six professional high schools in Ile-de-France, in partnership with the Académies of Créteil, Paris, and Versailles and mobilises artistic professionals (dancers, musicians, stage managers, actors, musical directors, etc.) for a public comprising 1 500 high school students, 120 of whom directly participate in the creation of a show in May 2022.
Completed activities
Identification of the Schools and Interventions in Schools:
6 professional high schools in Corbeil Essonnes (lycée Robert Doisneau), Pantin (lycée Lucie Aubrac), Combs-la-ville (lycée des métiers Jacques Prévert), Ermont (lycée professionnel Gustave Eiffel), Paris (lycée technologique Auguste Renoir) and Poissy (lycée des métiers d'art Adrienne Bolland) are associated with the sixth edition of Hip Baroque Choc. Within classes identified in partnership with the principals and associated teachers, "micro-chocs and pedagogical concert" days are undertaken, for musical interventions combining hip-hop dance and baroque or classical music. Involving 1 500 students, this intervention is empowered to build bridges between the professional artists and the high school students and to overcome certain cultural and social resistances.
Preparatory Workshops and Show Date:
Workshops are held for hip-hop dance to baroque music, speech and drama, baroque percussion, and visual arts. These activities call on professionals from Compagnie Kafig, the orchestra Le Concert de la Loge, and a lyrical and dramatic artist. These workshops allow the show to be prepared that will mobilise 120 students and be held on 23 May 2022 at the Puteaux auditorium, in front of an expected audience of 500 people.
Cultural and Pedagogical Field Trips:
Beyond activities undertaken during school time, the young people have the opportunity to attend baroque or classical music concerts and visit Parisian cultural institutions.
Results
1 500 high school students in the professional stream are showcased.
These young people's confidence is strengthened.
The potential of these young people is expressed.
Education
Hip Baroque Choc: art for high school students in vocational training from disadvantaged communities.
Make a donation
France

Ile de France

Project status

In progress

Duration

12 mois

Funding

10 000 €

Beneficiaries

1 500 high school students with social and learning difficulties in professional or technological training courses, aged from 15 to 20,

The teachers of partner high schools

The families of the students

Partners

Les Idées Heureuses

Le Concert de la Loge Orchestra

Compagnie Käfig

French Ministry of Culture

Ile-de-France Region

Académies of Paris, Créteil and Versailles

6 professional high schools in Ile-de-France

Objectives

To allow young high school students from underprivileged backgrounds to reveal their potential and consolidate their ambitions through art.

Fostering socioprofessional integration, fighting against social inequalities.